Reacho_Header
Whenever we think of underwater activities, Andaman Nicobar is first place that comes to our mind. But now you don't have to travel so far to be a part of this crazy and first ever underwater festival that is happening in Pune.
Image souece: bookmyshow
This festival is organised by Pune-based Finkick Adventures, founded by Ankit Saboo and Kshitij Mittal, on November 27 at the Divisional Sports Complex, Yerwada, Pune.
The highlights of the festival are scuba diving, underwater hockey, underwater playground and an obstacle course in a 15-feet-deep pool. Also, you will get to see an informatory exhibition based on the theme of aquatic life and get yourself clicked at underwater photo booths.
Image source: nrinews24x7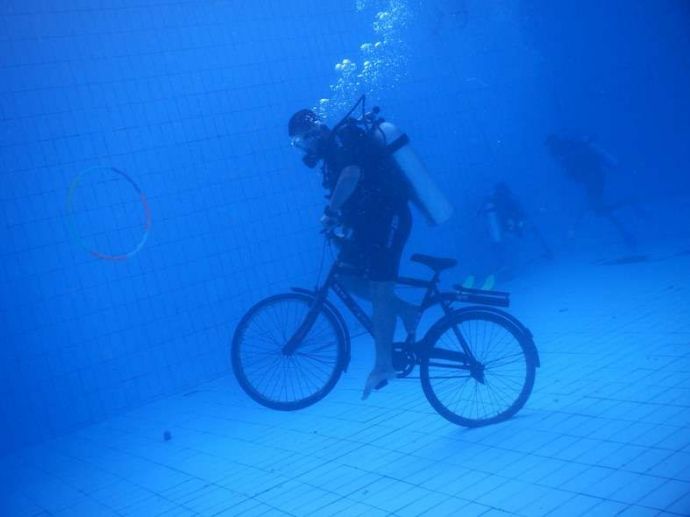 image source: catchnews
image source: catchnews
The best part is the festival is that it is open for everyone - swimmers as well as non-swimmers. Cannot swim or haven't dived before? You'll get trained on the spot! All the children above 10 years of age can also dive-in in the festival.
image source: nrinews24x7
Title image: nrinews24x7
For more information: https://www.facebook.com/events/1600808863561636/
You can also download Reacho app on Android or iOS to get interesting stories at your fingertips.