Reacho_Header
Confused where to take your partner out this date night? We understand. Zeroing down to a nice place may seem quite a task. But do not worry, 'cause we are happy to help you. Check out some lovely places in and around Baner to take your dearie to.
1. Malaka Spice:
Source: zomato
This happens to be quite a famous name among foodies. And if your partner loves trying out different cuisines, you must visit Malaka Spice. With a beautiful ambience and food that's completely trustworthy, you can bet on this place. Their Thai food is a must try. Drinks included, a date here would cost between INR 1500 – 2000. Remember, when in doubt, visit Malaka Spice.
Tip: Weekend date nights might get tipsy here coz of the waiting. So be sure to arrive at least thirty minutes before your date starts.
2. Minus 18 Degrees:
Source: facebook
If desserts hold a special significance for you guys, then Minus 18 Degrees is a must try. Their red velvet cake is something you can't ever get over. And while we talk of desserts, waffles and pancakes can be your secondary options here. Other than desserts, this place serves amazing continental cuisines. You cannot possibly disappoint your date with this place.
3. The Ugly Duckling:
Source: fitfoodiemegha
Don't judge this place by its name, 'cause it's one of the best places to visit if you're a fan of American and Italian cuisines. Smoked chicken followed by a sizzling cup of hot chocolate is something that visitors recommend. And if you want to keep it light, their sandwiches are something you can totally rely on. Got cravings already? High five!
4. Flying Duck:
Source: eveningflavors
No obsession with ducks, really! Weird names, we know – but finger-licking cuisines. You're gonna love the Thai grilled chicken here. Fish is something that's pretty awesome too. And vegetarians, don't fret. There are enough options for you too. If you like Hakka noodles, then you're sure to enjoy this place. Again, long waiting is the only obstacle here.
5. The K Factory: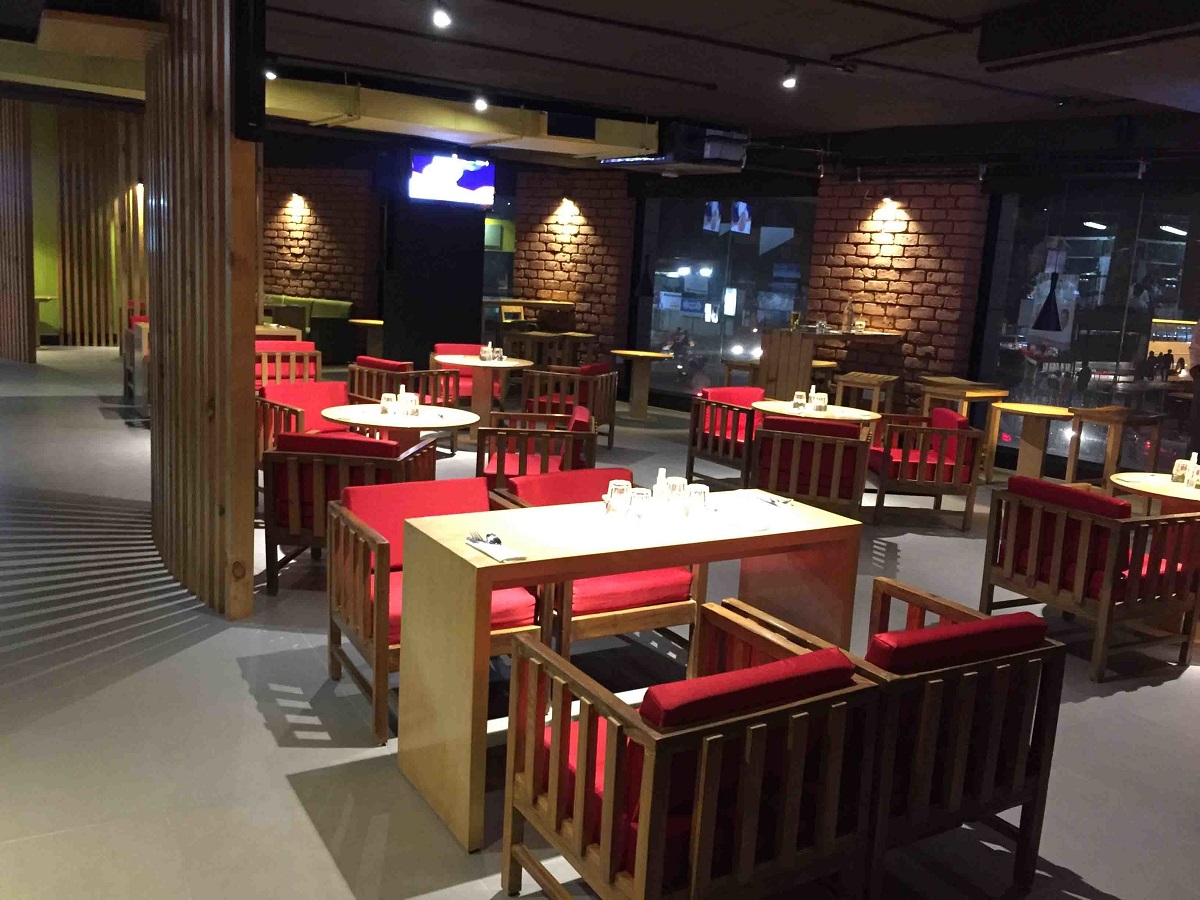 Source: zomato
Looking for a pocket friendly place? The K Factory is one of the most popular restaurants of Baner that offers a variety of cuisines at affordable rates. You don't really have to worry about a 4-digit bill here. From French to North Indian, from Italian to Continental, you might wanna visit this place more than once. Pasta lovers, we guarantee you'll love eating here. And if you ask for our dessert recommendation, blindly go for blueberry cheesecake.
6. Desi Aroma:

Source: desiaroma
If Desi food is what you love, then be prepared to indulge in Biryani and Mughlai. Another pocket friendly place in Baner, visitors say their Biryani is something you simply can't miss out on.
7. Cream Stone:
Source: zomato
Like long walks post a home-cooked meal? Then, try adding top notch ice cream to your walks. If going out to dinners is something you don't fancy, a dessert date is sure to suffice. Much is already said about Cream Stone, and their different flavours are sure to add to the delight of your date.
9. Dadu's Sweet Emporio:
Source: dadussweet
There's nothing fancy about Dadu's. Simplicity is what defines this place. If you're someone who's tight on budget or want to have a quick desi dessert date, then you might want to check this one out. Rasgullas and Rasmalai here are sure to satisfy your cravings.
10. Pagdandi Books Chai Café, Baner:
Source: yourstory
Go to this place if you don't want anything mainstream. If you're someone who likes chilling out more than romance, then Pagdandi won't disappoint you for sure. Although they don't serve dinner, the desserts and bake are really good. You go, grab a book, and spend time with your date over a cup of hot chai and sandwiches. Other than that, they have fun evenings to keep your spirits high. Not high on romance, but definitely something worth trying out.
Ultimately, it all comes down to food and ambience. Let us know of your experience if you visit these places.
You can also read :- ' Romantic Restaurants In Pune To Visit With Your Loved One On V-Day
Like our Facebook page to read more!
You can also download Reacho app on Android or iOS to get interesting stories at your fingertips.
---
Like our facebook page to stay updated. You can also download Reacho app on Android or iOS to get interesting stories at your fingertips.