Reacho_Header
Christmas is here and so is the season stuff yourself like a turkey with some rich, moist plum cakes of the season! Now, being schooled in an Anglo-Indian Christian school, the Christmas season has always been the most awaited time of the year. Memories of the school Christmas party are still vivid and colorful as the season. As a part of the school choir, many would guess that carol singing would be my favorite part of the Christmas celebrations, and I say yes. But only after the part where the delectable plum cake was served!
Savoring the luscious brown plum cake was simply joy unparalleled! I remember getting back home and pestering my dad to get me more plum cakes. That's when my love affair with the Christmas cake began. The stint was kicked off by the iconic ones. The Diamond Bakery was my father's favorite and that was where the plum cake hopping began from.
Today, with a horde of bakeries springing up in the city almost every other day and home bakers upping their game, we have a multitude of options to resort to. However, Christmas is complete only with the best ones who've got their plum cake game on point.
Now if you're one of those who keeps going back to the food cabinet every now and then just for a little "taste" or "bite", then you'll for sure need a list to stack up your shelf for this season. So, here's a scroll for you to roll while plum cake shoppin'!
1) Marz-o-rin – Bakthiar Plaza, 6, MG Road, Camp.
Source: tripadvisor
Their Christmas-special plum cakes are filled to the brim with candied fruits, nuts, walnuts and what not. You HAVE to have this one!
2) Royal Bakery – 200, MG Road, Camp.
Royal Bakery is one of the oldest iconic bakeries that will light you and your Christmas up with their delicious assortment of booze-laden plum cakes. So, whatcha waiting for?
3) Kayani Bakery – 6, Opposite Victory Cinema, Dr. Coyage Road, East Street Camp.
The place for the most divine Christmas cakes in town deserves a bow and a visit. Period.
4) Diamond Bakery – 47, Pune, Fatima Nagar.
Their bakery above the shop-front is constantly churning out fresh breads, pastries, biscuits, sandwiches, and their gorgeous baked aroma perfumes the entire street. Aren't y'all already sold on the idea?!
5) Imperial Bakery – Near Poolgate Post Office, Poolgate, East Street.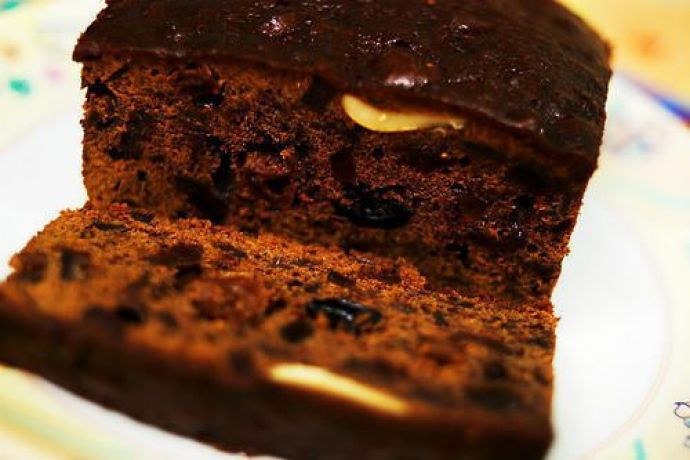 Source: indiamart
A haunt for anyone sweet tooth, this classic Pune bakery makes the list for their famous plum cake available all year round.
6) Dorabjee –Town Square Shopping Center, New Airport Road, Sr.No. 230A, Hissa No. 3/1, Lohegaon.
A perfect mix of soft and crumbly in all the right ways, you can expect a rich and oh-so-flavourful plum cake that is wholesome on the fillings.
7) Baker's Hut – Kundan Arcade, Sindhu Nagar, Kashinath Kadam Rd, LIG Colony, Nigdi, Pimpri-Chinchwad.
With the ingredients soaking in an alcohol mix for over a month, you can rest assured that Baker's Hut cakes will be the talk of the season. In fact, it has been voted as one of the popular ones of India by a noted website.
8) Baker's Basket – Multiple locations.
Moist, rich and sufficiently boozy, usually loaded up with dried fruits and nuts on the traditional cake from this bakery, is something you might want to save and savor till March!
9) Copper Chocs – Multiple locations.
Filled with dry fruits, nuts, and berries that have been soaked traditionally in rum for 15-20 days, you can expect a real kick from these baked goodies. Go now!
10) The Blue Whisk - Shop 5, Imperial Residency, Near Aga Khan Palace, Kalyani Nagar.
Our favorite baker, Konica has revived her menu and includes a range of scrumptious sweet treats just for Christmas! From cute little wreaths and red banana loaf to classic plum cakes, she's all set to deck your Christmas dinner table.
11) Just Baked – 198/3, Chandrakant Chamber, Dhole Patil Road.
Just Baked has been doing traditional Plum cakes ever since their inception, except there's going to be an added touch of some extra fruits, brandy, and rum on the eve of Christmas!
12) The Perfect Slice – Shop No. 5, Ashwini Palace, Near Kedari Petrol Pump, Wanwadi.
Just like its name, the bakery will dazzle you by serving a perfect slice of a perfectly baked plum cake. While there, try a slice of their marble cake too!
13) Chef Zubin Rupa – Home Baker. Contact - 98928 17997
Source: yummytummyaarthi
Homemade, heart-made, made in love and dripping with much sweetness is chef Zubin's plum cakes. Nuff said!
14) Vaishali Shinde – Home Baker. Contact - 98223 20607
Another home baker who has earned a name in the community for making and baking a really YUM plum cake! A must try, I say.
Phew! A long list that. But didn't someone say, the more the merrier?
Title image source: Scoopwhoop, Hindustan Times
PS: The list has been compiled on the basis of author's own experience. In case of any names being missed, feel free to recommend by commenting. Merry Christmas!
---
Like our facebook page to stay updated. You can also download Reacho app on Android or iOS to get interesting stories at your fingertips.