Reacho_Header
It's hard to stay away from her majestic looks and flawless dance moves, this girl made the entire country groove through her popular dance number- Wajle Ki Bara. She unfolded a new page by her brilliant acting in 'Katyar Kaljat Ghusli' and later stole hearts of many by becoming the winner of Nach Baliye 7.
Do we still need to introduce her? Well, it's unequivocally, Amruta Khanvilkar!
And to mark the auspicious festival of Diwali, Reacho Pune got in a conversation with her and got some insights on how she celebrates this vibrant festival!
Source: indiawest
Last two years have been great for you. Be it you winning Nach Baliye along with your husband, Katyar doing so well, donning the anchor's hat once again in DID. What do you have to say about it?
The last two years turned out to be very lucky for me and there is this Marathi saying that goes by "Lagna eka purushala sthaltha" in my case it was the other way round. My husband proved to be very lucky for me and I am blessed to have such supportive husband and in-laws.
I usually never say 'NO' to any opportunity as I believe that every opportunity opens a new door for you. My mother-in-law and Himanshoo are the backbones of my career.
Source: filmibeat
Raazi looks very promising. Meghna Gulzar is coming back after Talvar, Alia Bhatt is doing an author-backed role, once again. I know you can't reveal much as you are still filming it, but what made you choose this film?
I was thrilled to work with Alia and working with Meghna Gulzar was like dream coming true! Alia is open to new people and new experiences and it was great to work with a charming personality like her.
Source: instagram
You started your career from Zee Cinestars Ki Khoj and 13 years later, you are making a comeback on the same channel but as a host. Life is coming a full circle, right?
I have always been connected to Zee in some or other way; it has been throughout the part of my career journey. There is a special bond that I and Zee share and getting a chance to host the show is like a feather in the cap because I have been religiously following DID from the time it started.
Since it's Diwali, we thought of asking her some festival related fun questions!
Source: khabre
1. How do you celebrate Diwali and what special do you do on this day?
I am a complete traditional person when it comes to celebration of festivals, be it Diwali or Holi or Gudi Padwa. I have grown up in a religious family and since childhood, I have been a lending hand to my mother when it came to making chaklis and shaping ladoos. So these nuances of traditional procedures have been followed and engraved in me. I make sure that the pre-Diwali preparations, the Diwali celebration are solemnized in the proper way.
2. What difference do you spot in the way today's Diwali is celebrated and the way you celebrated the Diwali in your childhood?
Honestly, I don't see much difference because I have been following all the rituals wholeheartedly and I still do that. I am thankful to my husband, Himanshoo who being a Punjabi also follow up the traditional rituals that are being carry-forwarded by my family.
Source: instagram
3. Tell us something about your best Diwali memories?
The best thing about Diwali is that on this particular eve the entire family congregates and celebrate the joy of togetherness. And I specifically remember that we four (family members) used to sit down together on our father's scooter and head towards our relatives place. Now that we have access to comfort rides, we are somehow deprived of these 'meetups' due to our occupied professional schedule.
4. How different do you find Punjabi Diwali from the Maharashtrian Diwali?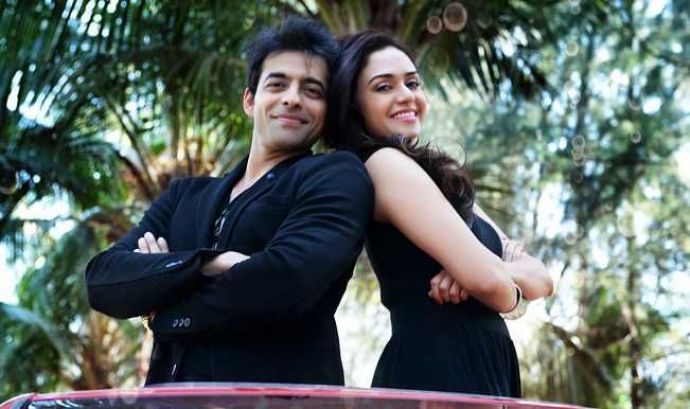 Source: deccanchronicles
We stay in Mumbai so eventually, we have always ended up spending this fest in the Maharashtrian traditional form. Also, my husband has been very supportive throughout, so that hint of cultural difference never existed for us.
5. Now that we know, you are brought up in Pune and later moved to Mumbai for pursuing your acting profession, where would you love to spend your Diwali the most, Mumbai or Pune?
Though my parents stay in Mumbai, I would anytime prefer to spend time in Pune with my family and my people around.
6. What faral item is your favourite?
I love olya narayachya karanjya and chakli.
Source: mtinews
7. Which faral item can you make or love to make the most?
I am good at making chakli and shankarpale, and a lot many times I have helped my mother in shaping ladoos, so I am pretty much good with that too.
8. Which faral item is your guilty pleasure? And would love to give it a healthy twist?
In our family we have never bought any Diwali snack from outside. We have always been preparing the entire platter at our home and for me, anything that is prepared at home is always hygienic and healthy. I will say that I have a sweet jaw and not a tooth so I don't tag these Diwali-specific snacks and sweets as unhealthy. Rather, they are home cooked so they are healthy for me, anyway.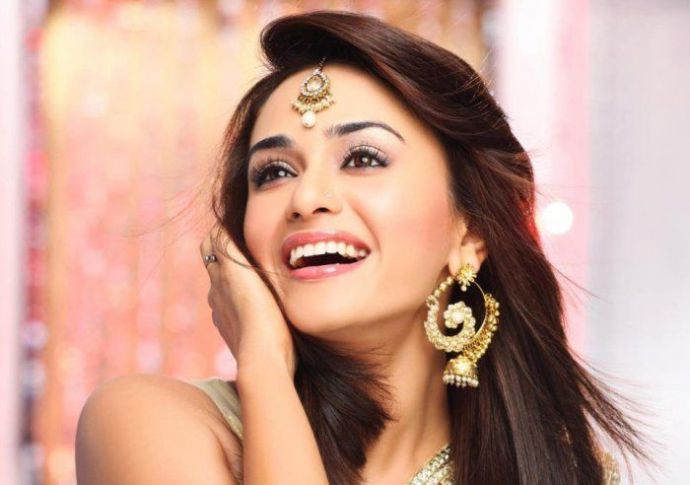 Source: tvgupshup
9. If given a chance, name one Indian actor and actress you would like to invite at your place for faral; except for Ranveer Singh!
Not that you've mentioned no to Ranveer, it has become very difficult for me to answer this question! But, if given a chance I would love to invite Priyanka Chopra at my place for faral.
10. What is your go to outfit, every Diwali?
I love to sport traditional Maharashtrian attire with a proper set of jewellery that goes with it.
Source: goprofile
11. What's your take on eco-friendly Diwali?
We share a give-and-take relationship with our nature. What we give to the nature comes back to us, so we should always think of protecting it by every possible means. Taking in account the rise in air pollution and noise pollution, I would like to tell everyone to opt for an eco-friendly Diwali.
12. What message would you like to give your fans on Diwali?
Diwali being the happiest and the most awaited festival of the year, I always try to make this eve special for my dear one. I also try to bring smile on the faces of people who can afford little in their livelihood. The practise of giving joy by sharing your stuff has been imbibed in me since childhood and I urge all to do the same. If you cannot buy a new set of clothes for them try giving them your used clothes, these little pleasure will make their Diwali cheerful and memorable.
Amruta has left no stone unturned to mesmerize us; till then we look forward to her splendid performances in the upcoming projects.
Reacho Pune wishes Amruta all the best for her future.
Title image: instagram
---
Like our facebook page to stay updated. You can also download Reacho app on Android or iOS to get interesting stories at your fingertips.