Reacho_Header
Who says you need to shell out heavy bucks to chill out with your friends? Who says you need to only hit the gym to be fit? Well, walking is just as much fun. And it's even better when you have a good company and nice greenery around you. And by walking, we mean not just on roads, but also on hills. That gives you an adventurous feel and it's probably one of the most fun and cheapest ways of maintaining fitness. Check out some of the best places to go for a walk in Pune.
1. Saras Baug
Source: expedia
A lot of people have been coming from afar to Saras Baug since years for a morning walk. The beautiful Ganesha temple here adds to the calmness, and you get the much needed peace you've been looking for.
2. Taljai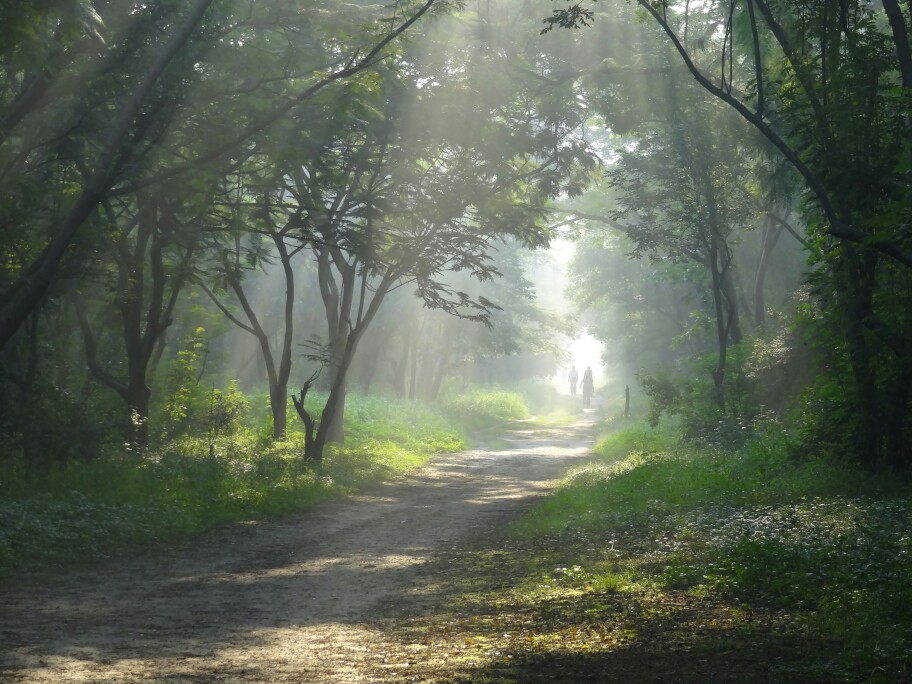 Source: Pinterest
This place around Sinhagad is a choice of many fitness enthusiasts. While some cycle all the way from the city to Taljai, others choose to take their own vehicles and then walk around. Early mornings at Taljai have serenity at its peak. With birds chirping and zero pollution around, it makes the rest of your day undoubtedly a happy one.
3. Pu La Deshpade Garden
Source: geodirect
This beautiful place on Sinhagad Road is one of its kind. Popularly known as the 'Japanese Garden', this garden has its own charm. With cleanliness maintained in every corner of the garden, you'll surely wanna visit it again and again. You can try and club this with Parvati, if you're looking for a longer evening.
4. Muredha Nala Park
Source: grabhouse
Located behind Bishop's School, this park makes you enjoy nature to your fullest. A small bridge and a small stream in its campus adds to its beauty.
5. Chittaranjan Vatika Garden
Source: travelzunlimited
You'll find this place in Model Colony. A play area for kids and a jogging track for fitness freaks- this places welcomes anyone who loves relaxing amidst a few trees.
6. Any Tekdi
Source: pune99
We didn't specify a name here, coz the range of tekdis have quite a few of them to its list. ARAI tekdi and Vetal tekdi among others are widely visited by morning birds and evening lovers. And yes, the view of the city that you get from the top of the hillock is something wonderful in itself.
7. Thorat Udyan
Source: flickriver
Popularly known as 'Kothrud Baug', Thorat Udyan is the choice of many Kothrudkars when it comes to taking a walk. The 'laughter club' here is another highlight.
8. Khadakwasla
Source: ghumakkarchronicles
Do you love being around water? Try a walk near Khadakwasla then. A few birds to your company will make the sight even better. A lot of fitness enthusiasts go to Khadakwasla on cycling and running spree during weekends.
While some are in the middle of the city, others are slightly far. Nevertheless, these places help you disconnect for a while and get recharged. Strap on a pair and take a walk today. Stay fit, stay happy.
Did we miss any spot? Let us know in the comments.
---
Like our Reacho Pune Facebook page to explore Pune with us!
You can also download Reacho app on Android or iOS to get interesting stories at your fingertips.
---
Like our facebook page to stay updated. You can also download Reacho app on Android or iOS to get interesting stories at your fingertips.