Reacho_Header
As I sit at my desk and draft this article, I feel grateful to two people who strived hard and went against the societal norms so that millions of girls like me could study and be independent. Yes, I am talking about Savitribai Phule and Jyotiba Phule, the pioneers of women's education in India.
In a time when the entire country was engulfed in the darkness of casteism, illiteracy, ignorance and other social evils, Phule, inspired by the ideas of Thomas Paine, realised that the only way to combat social evils was education and equality.
Phule was a man who practiced what he preached, so he began his fight against illiteracy in women by teaching his wife, Savitribai to read and write. The revolution that began at home soon became a national cause.
In 1851, Jyotiba established a girls' school and asked his wife to teach the girls in the school. Later, he opened two more schools for the girls and an indigenous school for the lower castes, especially for the Mahars and Mangs.
Jyotiba realised the pathetic conditions of widows and established an ashram for young widows and eventually became an advocate of the idea of widow remarriage.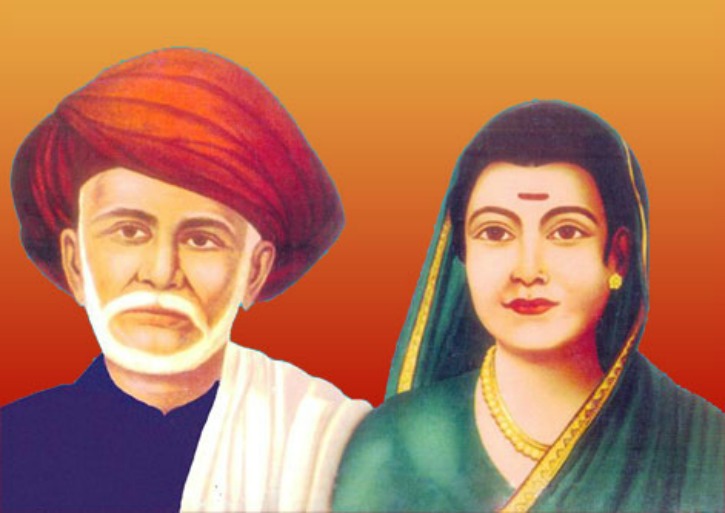 Image source: indiatimes
Taught by her husband, Savitribai went on to become country's first female teacher. Along with her husband, she opened 18 schools for girls. Both her first and 18th school came up in Maharashtra's Pune. In her honour, the University of Pune was renamed as Savitribai Phule University in 2014.
Savitribai Phule fought against the caste system and worked towards the upliftment of the marginalised. In 1863, they started a 'home for the prevention of infanticide' in their own house, to ensure the safety of widows. Both she and her husband dedicated their lives to building a movement for equality between men and women and a fight against the caste system and remain shining examples for social reformers fighting for gender equality.
Image source: sukeindia
Phule Wada, the residence of Jyotiba and Savitribai Phule, located on Ganj road, lives on to tell the tales of the glorious past it has been a part of. The meek looking structure of the house where this visionary couple lived is now hidden in the middle of a maze of other houses.
Image source: youtube
The traditional structure has been named as a state-protected heritage site in 1972 under the Maharashtra Ancient Monuments and Archaeological Sites and Remains Act, 1960. The historical revolution in education for women, which paved way for the co-ed system of education in the country, was born in this house. The historical place is maintained by the Archaeological Department of Maharashtra government.
Image source: mahatmaphule
The stone-structure was home to Mahatma Jyotiba Phule and Savitribai Phule till their last breath. The main entrance of the house is small in size compared to similar traditional structures.
Phule Wada has now been converted into a museum that houses photos that honor the life and work of Jyotiba and Savitribai Phule. It is one of the city's most important landmarks and is an integral part of Pune's history and heritage.
Cover image source: mid-day
---
Like our facebook page to stay updated. You can also download Reacho app on Android or iOS to get interesting stories at your fingertips.