Reacho_Header
Pune is synonymous with Maratha and Peshwa history but it is much more than that. The history of Pune dates back to the 2nd century BC. What most of us don't know is that Pune's culture has a rich Buddhist influence as well.
Lonavala is an important hill resort and one of the favorite weekend getaways for Punekars. Mostly known for its chikki and chocolate fudge, Lonavala is also known as Karla caves. These ancient Buddhist caves house the country's largest cave temple. Situated around 12 km from Lonavala, the Karla caves are a must visit for history enthusiasts.
Karla Caves are very famous tourist destination because of their amazing architecture. Inscriptions and stupas in the caves depict the ancient Buddhist architecture and culture. The early Buddhist school, Mahasamghika, is associated with these caves.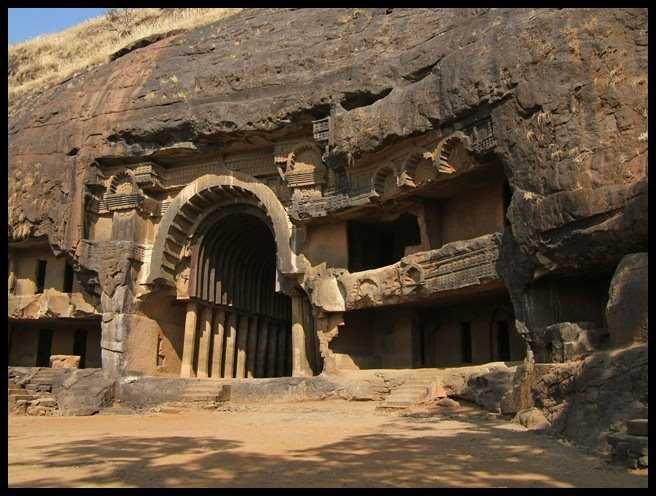 Image source: holidify
The rock-cut temple chambers north of the present day Karla town belong to oldest cave temples of India. These amazing caves were started by ancient Buddhists more than 2,000 years ago: carbon-14 dating, inscriptions and architecture style indicate that the oldest cave has been created sometimes around 120 BC, during the Satavahana dynasty.
In these times ancient trade route was leading from the Arabian sea into the Deccan, along Lenauli – present day Lonavala.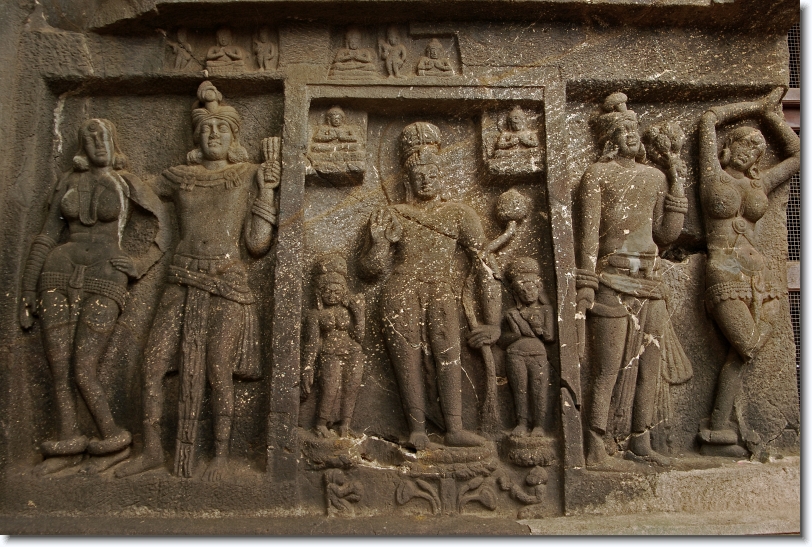 Image source: rocksea
Buddhists in these times were known as successful traders and manufacturers and along the trade routes there appeared their temples.
The Karla Caves are on a major ancient trade route, running eastward from the Arabian sea into the Deccan.
Image source: placesnearpune
The Karla caves enclose Buddha viharas, where monks used to meditate.These marvelous ancient Karla Caves are presently a popular tourist destination to have a close look at the ancient Buddhist architecture and culture. These caves exhibit Buddhist ideologies through inscriptions and stupas.
Image source: splendidtraveller
The main cave consists of a chaitya hall that has 37 octagonal pillars and a base of the water jar. The hall has many beautifully decorated sculptures of men, women, and animals. The most important feature of this facade is that it is made out of teak wood. The access to the city hall is embellished with a horseshoe-shaped arch. There is an Ashoka pillar at the front side with a closed stone façade and Tirana in between them. There are large windows carved-out on the walls of the caves for lighting purpose.
Image source: ghumakkar
Part of Karla Caves has been created later – in the 5th – 10th centuries AD.
Karla Caves represent the highest achievement of Indian rock-cut architecture of the time and are one of the earliest examples of ornate and richly decorated rock-cut temples in India. In splendour these caves can be compared to Ajanta and Ellora but are much less popular – thus a visit here is pleasant due to fewer crowds.
So, trekkers, history buffs, road trip junkies, Karla caves is the place where you should head this weekend!
Cover image source: indiatravelblogs
---
Like our facebook page to stay updated. You can also download Reacho app on Android or iOS to get interesting stories at your fingertips.