Reacho_Header
We know winter is a lazy season, but come off of the Christmas hangover already! New year's eve is almost here!
With questions like 'how time has flown!', 'oh, the entire year is over in a flash', everyone turns into a philosopher this time of the year. While we know saying goodbye to a year can be emotional, we say why not have happy goodbyes?Why not embrace the coming year and the joys and challenges it brings along with an open mind?
Was this philosophical enough to convince you to party hard, or do we need to say more deep things?
Now, if you have changed your mind but are confused where to go, worry no more! We've got things sorted for you!
Here are a few places that will ensure you enter 2018 in high spirits!
Celebrate New Year at Royal Orchid Golden Suites Pune
Source: facebook
Give 2018 a grand welcome!
Sunburn Festival 2017, Oxford Golf Resorts
Source: facebook
Come on, it doesn't get better than this!
Tandav 2018 New Year's Eve Party, Pancard Club Baner
Source: facebook
Save the date!
NYE 2018 at Atmosphere 6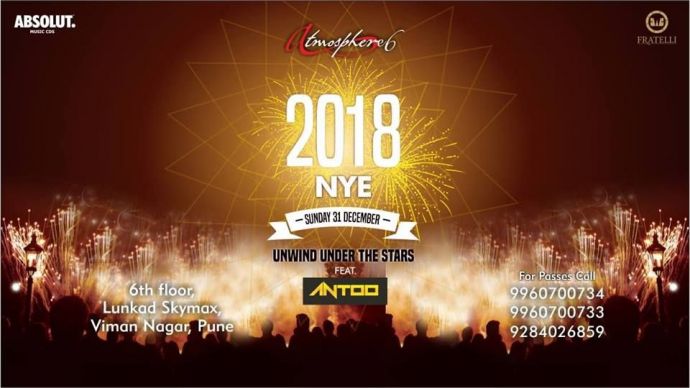 Source: facebook
It's time to get those dancing shoes out!
Zion New Year Party, Zion Restaurant
Source: facebook
This looks interesting!
EDM Concert & New Year Party
Source: facebook
Do we really need to say anything?
New Year Eve's Party, Courtyard by Marriot
Source: facebook
Happy farewells!
New Year's Eve with DJ Maria, Penthouze & Penthouze NIBM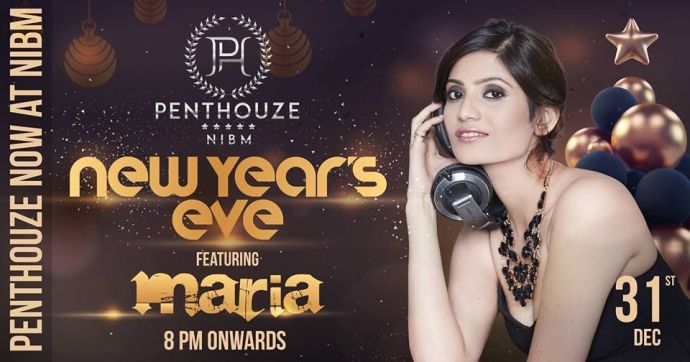 Source: facebook
Hola 2018!
Swag Se Swagat 2018!, Teddy Boy
Source: facebook
Swag se!
Island Carnival Fest -New Year's Eve, Cafe Co2
Source: facebook
Good food, drinks, and some dancing!
New Year Poolside Bash, Novotel
Source: facebook
Live food counters + free flowing spirits = power-packed new year!
Happy New Year, folks!!
Cover image source: facebook
---
Like our facebook page to stay updated. You can also download Reacho app on Android or iOS to get interesting stories at your fingertips.