Reacho_Header
Now that the showers seem to have hit the city again, I'm sure everyone out there must be having monsoon cravings. While a cup of hot tea with onion pakodas has its own charm, momos too are hard to resist, no? Find out places where you'll get to eat some awesome momos.
1. Lane 6, Koregaon Park: Red hot momos!
Source (representative image): feminiya
When you enter Lane 6 in KP, this stall is right there. Not fancy, not expensive. But this place is a must visit if you want lip-smacking yum momos. Visitors say that this place promises hot momos, no matter what. It's impossible to get even lukewarm momos here. And the popular recommendation - chicken momos.
ALSO READ: 8 Best Places To Do Street Shopping In Pune
2. Yappy Momos, FC Road
Source (representative image): freshharvestga
Until recent times, FC Road had it all - except a place to eat momos. Say hello to the first momos' hideout on FC Road. A small place with six different types of momos, this place welcomes students - it's yum, it's reasonable. They say paneer momos here are not to be missed.
3. Yo! China Café, Viman Nagar
Source: facebook
Seafood lovers might already know of this place. And now, it's for those who love momos too. With the variety that they offer, you won't be disappointed for sure. Prawn momos are not to be missed.
4. Yahoo! Momos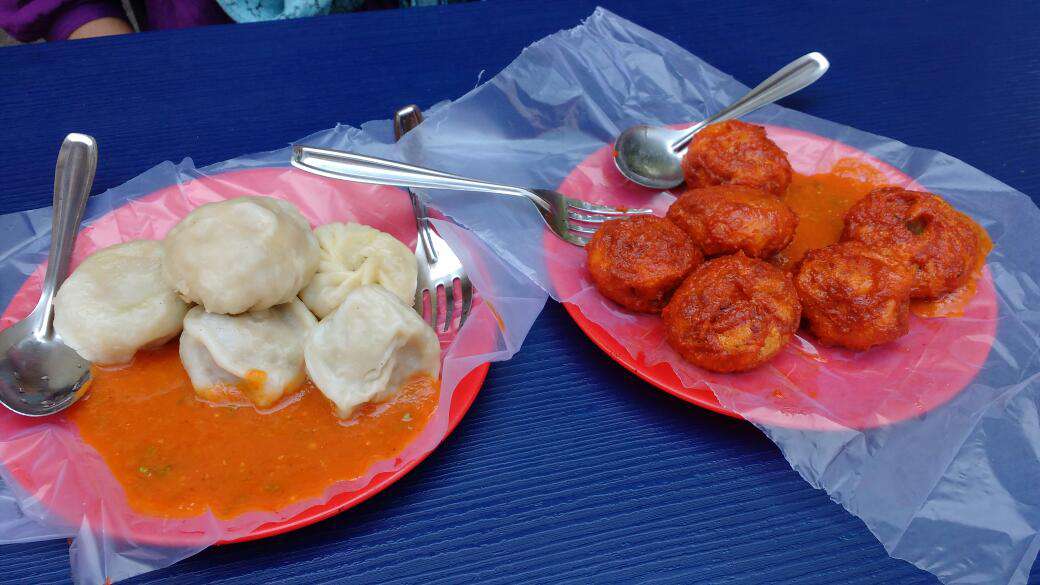 Source: zomato
If you are a student in Kothrud, you'll know Yahoo! Momos. Located on Paud Road, the momos here are reasonable, which is why you'll find college crowd here. Momos here are served with yum mayonnaise and schezwan chutney, and the service is quick. And oh, that's not it. In case you don't find a table to sit, you've got Zest Café right beside. Zest, though famously known for iced tea, also serves momos.
5. Momos and more, Model Colony
Source: zomato
OK, so we know that Coffee Stop would be your ideal stop for street food in Model Colony. But not very far from CS, there's this small place that serves mouth-watering momos. Offered at reasonable rates, they fill your tummy when you wanna grab a quick bite. And as long as we are talking about the monsoon cravings, Thupka (noodles soup) here is a must try.
ALSO READ: Away From Chaos, Peaceful Places Around Pune
6. Wow! Momo
Source: mohamushkil
These momos can be commonly found in most of the food courts across the shopping malls. Slightly expensive, their steam chicken momos are quite popular among the foodies.
7. Peter's Momo Center, Bavdhan
Source: zomato
We thought of saving the best for the last. At Peter's, there's no seating available. They only do takeaway. Trust us, these are THE BEST momos in the town.
Tip: The shop opens at 6, and you must reach on time. There's crowd queued up already here. So punctuality is your friend, coz the momos here get over in like 15 minutes.
8) Sevensisters Momos, Viman Nagar
Source: zomato
Unlike the roadside kiosks and thelas, this one is a proper restaurant and a cozy one at that. This place is a perfect stop when there's a slightest winter nip in the air. A plate or two of steaming hot momos is just the company one would want. Wash it down with a cuppa Nescafe and you're good to go! We love their chicken momos tossed in soya chilli sauce. Gets us weak in the knees like a lover!
9) Mad Momos, Various outlets
Source: zomato
Oh how could we go on to make a list of momo places without putting Mad Momos' name! Be it the chicken momos salami or their schezwan fried chicken momos or even the vegetarian ones like the achaari momos, Mad Momos simply plates out wonder in the name of momos. Pssst! Do give the hatke items like the brown veg momos or their italiano momos a try, dearies!
10) Himalay Momos, Viman Nagar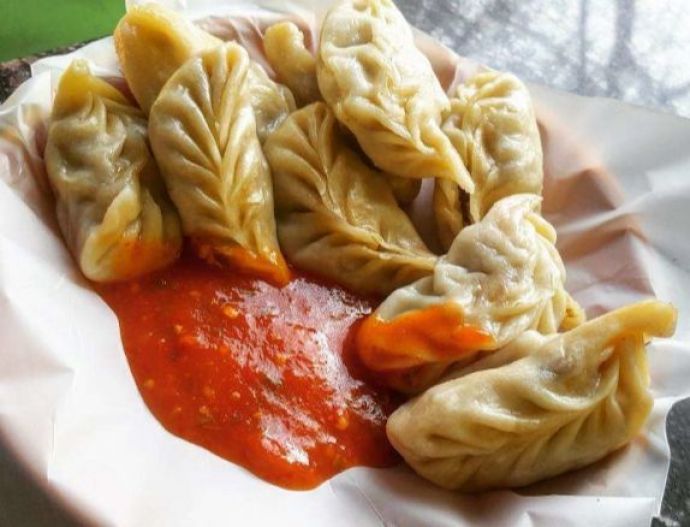 Source: zomato
A simple guy with a simple kiosk and a simple menu – that's Himalay Momos for you. One will find this place abuzz with college students and office-goers in the peak hours of the evening. Delicious momos at throwaway prices is a win-win for every momo-lover out there! Have a plate of their cheese momos and you won't stop at one plate for sure, I betcha!
Craving momos already? You know where you need to head to.
Have we missed your favorite one? Let us know in the comments below.
Title image: youtube
---
Like our Reacho Pune Facebook page to explore Pune with us!
You can also download Reacho app on Android or iOS to get interesting stories at your fingertips.
---
Like our facebook page to stay updated. You can also download Reacho app on Android or iOS to get interesting stories at your fingertips.