Reacho_Header
At one of the weddings, I saw a man dip laddoos in sugar syrup. A part of me thought 'Oh, gross!'… But when I saw him get lost in his own world, I thought what the heck, why not! The hard core dessert lover that I am, wanted to try the unconventional desserts. That's when this research helped. I hope you guys will love it too.
1. Red Peru Ice cream at 'Rajmandir', Kothrud
Source: punemisal
Remember as kids, we couldn't resist eating Peru with red powder during our school days? Now that's the same at Rajmandir. Except, it's Peru ice cream instead of the fruit. A scoop at just 40 bucks fulfils your craving. The sweet-spicy dessert sounds weird, but tastes awesome.
2. Chocolate Pani Puri at Hyatt
Source: thegoldensparrow
OK, so love for Pani Puri is inborn. And so is love for chocolates. Now imagine a blend of these two. Puri dipped in dark or white chocolate with fruits and ice cream on the side is all about this treat.
3. Nutella Freak Shake at The Greedy Man Pizzeria, Kalyani Nagar
Freak shake and veggie lovers (Source: pictaram, zomato)
Are you one of those who just can't stop drooling over Nutella? Is your ideal midnight snack Nutella spread on a slice of bread? Then, this would be your place. 'Coz the Nutella Freak Shake served here is literally gigantic. And given it's so huge, make sure you don't go alone. Bourbon biscuits, chocolate tart, Choco bar, whip cream, chocolate tart, milk and lots of Nutella shake is put together in one massive jar. Getting cravings already?
4. Cream Stone
Source: zomato
Ice cream lovers? Hands down, this place is a must try. A brand new outlet in Kothrud, and one in Baner, some of the popular flavours at Cream Stone are Coffee Craze, Magic Pop, Creamy Red Velvet and Hot Chocolate Fudge.
5. Café PeterDonuts
Source: zomato
A cup of sizzling hot chocolate or yum donuts define this place. Pune has quite a few outlets, and the special recommendations here would be Waffle or the Mangolush Donut. You wouldn't wanna miss out on these.
6. Sujata Mastani
Source: zomato
Ice cream scoop dipped in pulp- Mastani at Sujata's is one of the typically loved desserts by the Puneites. Personal recommendation would be Sitaphal Mastani, and popular recommendations include Pineapple Mastani and Mango Mastani.
7. Delish, Wakad
Representative image (Source: herecomesthesunblog)
Brownies and cupcakes at their best are found at this place in Wakad. Take your kids during holidays or just go alone on your cheat-days. You'll love this dessert hideout.
8. The Chocolate Room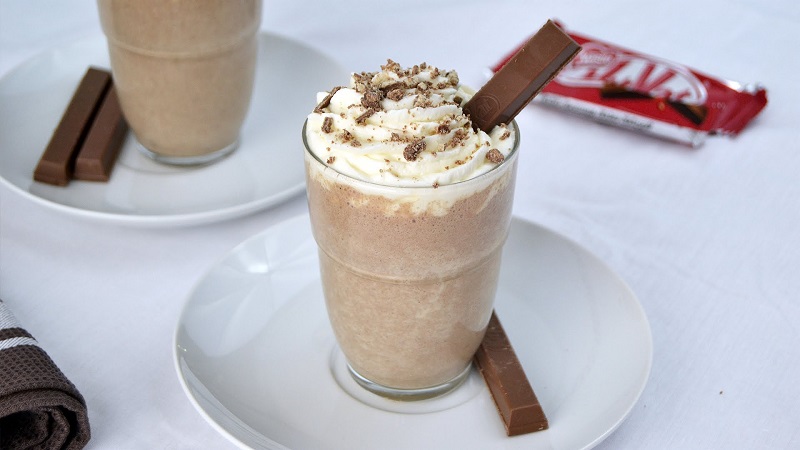 Representative image (Source: youtube)
This is surely one of the most visited spots on FC Road. The Kitkat Shake here is one of the must haves.
9. Richie's Cake Shop, Bavdhan
Source: burrp
Looking for a variety of pastries at reasonable rates? You know where to go. The cakes here as amazingly fresh. I know people who have ordered birthday cakes only from Richie's. On the counter, they also have some yum cookies and chocolates.
10. The Waffles Hut, Magarpatta, Viman Nagar
Source: nearbuy
Fancy eating waffles? Here they come with ice creams and delicious varieties of toppings. Fans say this place is heaven for waffle lovers.
So, go treat yourself. As they say, 'Life is too short – Have desserts'. Keep calm, keep it sweet. Bon Appétit!
---
Like our Reacho Pune Facebook page to explore Pune with us!
You can also download Reacho app on Android or iOS to get interesting stories at your fingertips.
---
Like our facebook page to stay updated. You can also download Reacho app on Android or iOS to get interesting stories at your fingertips.