Reacho_Header
Who would say no to vada pav, right? After all, it's one snack that's yummy in the tummy, and is so easily affordable. And when it comes to Puneri vada pav, it has to be the one at Garden. Here's why we can't get enough of Garden's vada pav.
1. Consistency
Source: Zomato
It's been 2 decades that this vada pav is in our lives. But the consistency in offering amazing taste hasn't gone down. It's tempting forever.
2. Chutney by its side
Source: Wikipedia (representative)
The lasoon chutney that Garden has is simply out of the world. And specially when you combine it when the chilies.
3. Buttermilk to save you
Source: Zomato
Yes, they offer buttermilk too. Most of the vada pav stalls offer a cup of chai, but Garden is one place where you'll get a glass of refreshing buttermilk. So don't worry about the spices or biting your tongue. Buttermilk is there to save you.
4. It's big
Source: Zomato
It's 5 bucks extra than other vada pav stalls, but it's one big jumbo mumbo vada pav. Once you eat it, you're good go for next couple of hours.
5. Chopped onions by the side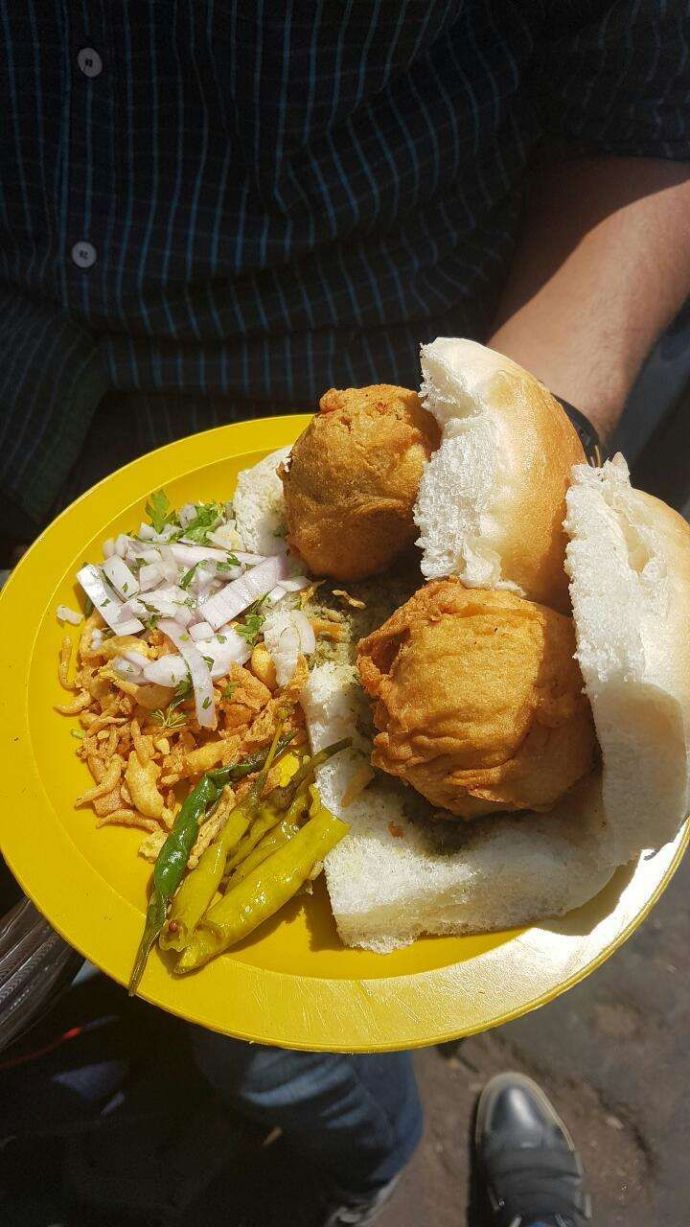 Source: Zomato
When the besan from your vada pav does you no good, onions save you. Haha, health benefits too, na? There are chopped onions on your side to keep your body cool.
6. Wada pav chura
Source: Zomato
Again, some namkeen for your appetite.
All of this at just 25 bucks. Need we say more? Garden has a couple of outlets here, and they offer what no other stall does. Make sure you drop a visit today! Also, do tell us about your favourite Puneri Wada Pav.
Title image: Zomato
---
Like our facebook page to stay updated. You can also download Reacho app on Android or iOS to get interesting stories at your fingertips.