Reacho_Header
If your face has a surprised look with a little contempt at the title of this piece then it is perfectly justified. You probably think branding is for soaps, shampoos, and toothpaste. As a doctor, CA, architect or a lawyer, in your mind, marketing and branding is far beneath you.
How things have changed! In today's highly competitive world do you think you can wait till your hair are silver to have a reputation? What is the guarantee that even after those 30 years, you would be successful & have a strong reputation?
If you want the world to know about you and what you are really good at, if you want them to prefer you even at a higher fee to the thousands of other professionals in your field, there is only one way to do that - BRAND YOURSELF.
It is time practicing professionals of Nagpur, like their counterparts across the world, realize that they need to get into "Practice Branding" to ensure their success early in their careers.
To offer our readers simple tips on how to do it, we reached out to Sanjay Arora, Nagpur's acknowledged master on the subject of branding to extract from him his six simple tips of 'Professional Practice Branding'.
Here are his six valuable tips that can get you started on the path to having your own, strong professional brand.
1. Know yourself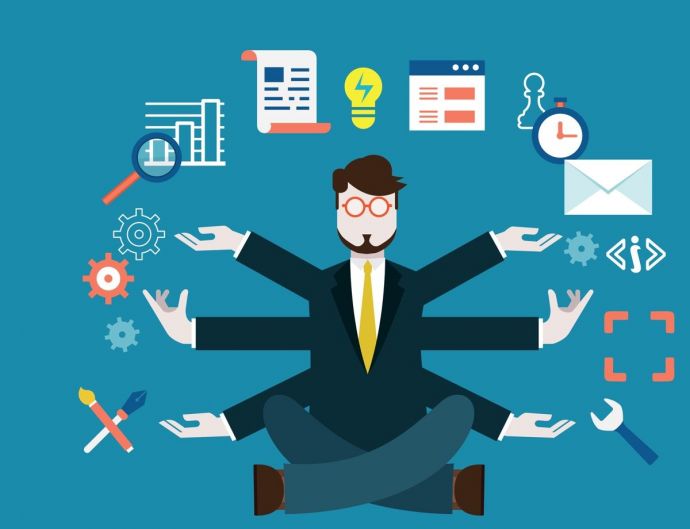 Source: Happy Hindi
The starting point of your brand journey is to know yourself really well. Sounds easy, right! But often it requires some deep introspection. Be truthful, ask close friends and relatives, figure out what is it that you are really good at and also what are your Achilles heels. Make a personal balance sheet because you will need to shore up your assets and improve on your liabilities.
2. Differentiate or die
Source: USA Today
Sounds pretty strong, but that's the truth. This is the most important tip. If you are just another lawyer up the alley, why would anyone remember you?
If you have worked on the first tip, you should by now know your unique strengths, those are the ones that will set you apart from the others in your profession. Unless people see you as different from the others, how are they going to know & remember you? Your difference makes you stand out in a crowd of similar offerings, and that is the starting point of branding.
3. Perception is the only Reality
Source: decontaminatetoxicpeople
'Man is a rational animal' - how many times have you heard this phrase? Well, nothing could be further away from the truth. The fact is we make most of our decisions based on the perceptions that we carry in our minds. In addition to having the right skills and competence, it is most important to create the right perception too. The right dressing, body language, language, office stationary & interiors, email elements etc are all important inputs to create that all-important perception about your professional brand.
4. Social media should be your bible!
From politicians, film stars to even cricketers, you'll find everyone on social media platforms. In a 24x7 connected world marketing through digital platforms is the easiest and should be on the top of your priority list. But, the marketing here has be rather subtle and not in your face. This is the place to showcase your key strengths, build credibility through genuine interactions. Used intelligently, social media can give anyone a global reputation, connections, and business.
5. Network is net-worth!
Never underestimate the power of the 'known devil' effect. Go out of your way to become a part of various organizations, be it your local chamber of commerce, a not-for-profit or an alumni association. Don't ever turn down an invite for a meeting. People will always prefer to take their business to people they know or someone recommended by them. But there is an art to networking. If the group feels you are there just for the business, they will avoid you like plague. Subtlety, is the essence for a professional.
6. Show what it takes to be a leader!
You can publish content related to your services on various social media platforms for professionals like Linkedin. This will showcase your competency establishing you as a credible leader in your domain. It will prove to your potential clients that there is no one better than you for the job!
This is just the tip of the proverbial iceberg! If you want to learn in detail about the nuances of Professional Practice Branding, then you must attend this workshop by Mr. Sanjay Arora, M.D., Shells Advertising Inc. who has over 3 decades of hands-on experience of building brands with over 500 sessions and thousands of participants having benefitted.
The workshop will be held on April 23 at Chitnavis Centre. The timing of the workshop is from 10 AM to 1:30 PM.The fees for the workshop is Rs. 1500. The registrations are limited, so HURRY!
Mobile: +91-9422817195
Email: info@shellsindia.com
Link: http://www.shellsindia.com/brandforsuccess
Attend it, because it'll surely matter someday!
All gifs sourced from Giphy
Title image: fluent
---
Like our facebook page to stay updated. You can also download Reacho app on Android or iOS to get interesting stories at your fingertips.