Reacho_Header
If asked, the place in which you spend a considerable amount of time, apart from your home sweet home, your answer would definitely be your beloved car. Moreover, your car is that personal space in which you eat, drink, listen to music, dump wrappers, spill cold drinks on the seat, but unlike your home, you forget to clean this space.
Once in a blue moon, you feel the need to clean the interiors of the car and we don't blame you for that. It's the car wash boy that you've appointed who needs to be blamed.
While he goes all his way out to make your car look all brand new, he somehow fails to clean these 5 places in the car.
But what are these six places? Wait. Let us tell you, one by one!
1. Cup holders
Source: The Hog Ring
Remember the last time you bought a takeaway from KFC and sipped the oh-so-delicious crusher in the car all your way home. But can you remember that a speed bump spilt some of it on the cup holder? No, right! Cup holders should be cleaned but they aren't. Most of the cars have removable rubber liners, which can be popped out and washed.
2. Headliner
Source: Auto Textile SA
The roof of your car is another ignored part which your bucket boy forgets to clean. The removal of stains from the headliner requires extra efforts as the fabric can retain moisture if cleaned carelessly. The right amount of right product and a right way to clean is all that is required!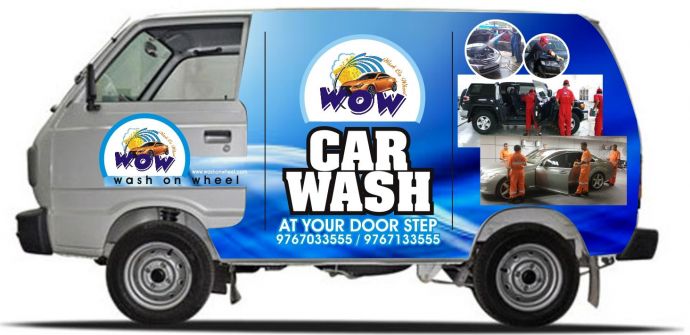 3. Carpets
Source: Best Gilbert Carpet Cleaning
While cleaning the car, the bucket boy cleans the floor mats but somehow fails to clean the carpets below those mats. This is that section of the car that has the most amount of dirt, dust and smell. Hence, this part needs more attention!
4. Trunk
Source: Arab Woman Platform
Stepney and flat tyre making equipment, garden tools and supplies, car cover and what not! Your car's trunk is that old attic which you hardly pay any heed to. And that needs to be cleaned, ASAP! This is one such place which is more prone to roadside salt, moisture and dirt. Just ask your bucket boy to remove the unnecessary dumped things and wipe out all the dirt.
5. Seats
Source: Wikihow
Shocking, isn't it? Well, this is also one of the five places in your car which one should be cleaning but he isn't. The little spaces between the seat bolster are nothing but magnets of dust and should be cleaned properly!
After reading this article, if you feel the urge to inspect your car and eventually find all these places in a mess, you should definitely call out the bucket boy for his negligence. And if you're looking for a car washing company which will give you value for the money you pay in addition to paying attention to minute details, then you should opt for Wash on Wheel, any day!
Wash On Wheel is a prominent car washing company from Nagpur which offers services, anywhere anytime.
Also, you can get a cool discount of Rs. 50 on your car wash by mentioning the code REACHO_50. Call "Wash on Wheel" at 9767033555 or make your bookings from http://www.washonwheel.com.
If you want to fix an appointment for your car, then drop a mail at info@washonwheel.com or call on 9767033555 for further details or visit www.washonwheel.com. You can also like their Facebook page for further updates.
---
Like our facebook page to stay updated. You can also download Reacho app on Android or iOS to get interesting stories at your fingertips.