Reacho_Header
Living in another city makes you realize the importance of your hometown. Living outside made me realize that I actually missed the things I cribbed about. If you have just moved out, we understand that mentally you are still living in Nagpur. While living in a new city is exciting and happening, it's okay to miss the warmth, familiarity and comfort of the city that's your first home.
In the spirit of missing home, we thought why not make a list of things non-resident Nagpurkars miss the most about Nagpur. Do you agree with us??
1. Good Chaat
Yes, that's the first thing on our list. Because no one gets to mess chaat up! Living in another city, you have to adjust with many things, but making peace with bad chaat is a crime. No Nagpurkar will ever commit. Mumbai, Pune and Bangalore for that matter have already disappointed you with the kind of daal wali panipuri they offer and you miss Nagpur even more!
Be it ragda pattis from Bombay chaat, or panipuri at Traffic Park or Bajaj Nagar, Nagpurkars are proud of their chaat and everyone has their favorite chaatwala bhaiya. Remember the feeling of coming home to amazing chaat!
We know you are imagining yourself at your favourite chaat place saying, "Bhaiya khatta pani jyada!" or "Bhaiya sookhi puri?"
2. The Spice And All That Jazz!
Image source: reacho
While all states have their spicy food capital or their spiciest dish, for Nagpur spice is more of a cultural identity. Nagpur is synonymous with Saoji food and mind you, it's not just food, it's an emotion and spice is a part of our life; be it in the form of tarri with our morning poha or as thecha with our dinner.
3. The Celebration Of Festivals
No other city celebrates festivals like the way Nagpur does. Expect for Ganesh Chaturthi and Janmashtami, the celebration of Holi, Diwali and Makar Sankranti for that matter in big cities is nowhere close to Nagpur. One of the major reasons why non-resident Nagpurkars try their level best to be in their homeland during the festive season!
4. The Language
Image source: facebook
"Yaar tu hamesha aisaich karti hai, sabne plan banane ke baad tune cancel kyun kiya?" If that little sentence brought a smile on your face, you definitely are missing home! There's something comforting about the Nagpuri Marathi or Hindi. Though it's not the shuddha Marathi that purists prefer, it is not as rough as a few TV shows portray either. But this blend of Hindi and Marathi is the language comfort for any Nagpurkar. And the joy of meeting another Nagpuri in a different city is unparalleled.
5. The Peace and Quiet
Image source: wikimapia
When you are stuck in a bad traffic jam somewhere in Bangalore or Pune, don't you miss the wide empty roads and the joy of reaching any given place in 20 mins max? Don't be sad, that doesn't happen here anymore! Nagpur too these days is getting the taste of the METROpolitan life!
6. The Warm Homely Feeling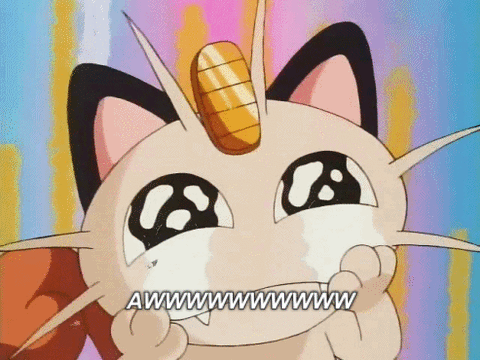 How often does it happen that you run into a stranger at an event or maybe a restaurant and turns out, you know this person through a mutual friend or a relative? I'm sure, being a Nagpurkar, you'll relate to such coincidences! One of the perks of living in a small city is that it's easy to build contacts, because, everyone kind of knows everyone! Also, living in a bigger city you miss the informality of relationships we have in Nagpur.
Nagpur, we agree that you might not have jobs or infrastructure to satiate us, but you are home. Period.
Cover image source: foodbymood, nagpurpulse
Gifs sourced from Giphy
---
Like our facebook page to stay updated. You can also download Reacho app on Android or iOS to get interesting stories at your fingertips.