Reacho_Header
Emerging with a novel concept, Nagpur's humanitarian and visionary senior citizen Dr Mukund Paithankar has come up with a service platform called NGO Katta. It is a virtual platform for all the NGOs and volunteers who are willing to offer voluntary services to NGOs and corporates who are looking for NGOs providing exceptional services or services in line with their corporate philosophy.
With an objective to spread philanthropism amongst Nagpurkars, NGO Katta proves to be a great help for NGOs, donors and volunteers.
Often we see people in our society who are willing to offer their services voluntarily but are unable to track an NGO to help with the activity; and vice versa it becomes difficult for an NGO as well to track down a volunteer. NGO Katta seals this gap by providing a perfect solution to this - by visiting the site, the volunteers get to choose their choice of NGO and the NGO on the other hand can select their own sets of volunteers.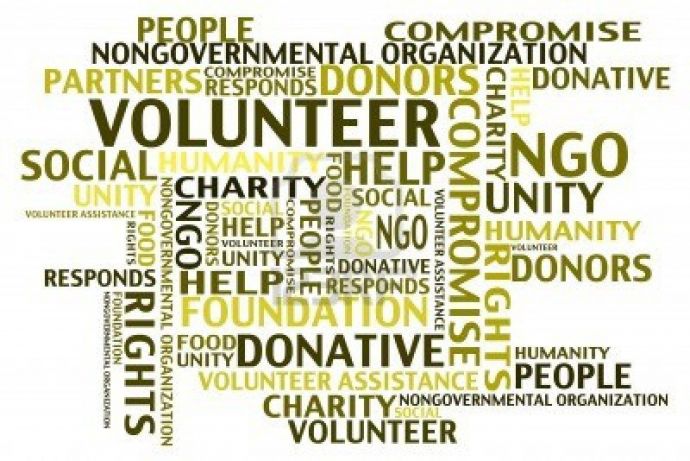 Source: mearketing-deepak
Anyone who is willing to be the part of this venture, like NGOs, donors, volunteers and corporates can register at the website www.ngokatta.org. There are no registration fees for any entities to register on the website. All registrations are free.
After registration they can seek volunteers, pitch for financial, legal, human resource help from general public and corporates.
NGO Katta is a start-up and brain child of Dr Mukund Paithankar and Dr Madhuri Paithankar. Dr. Mukund Paithankar is a BE (Mechanical), MTech (Production Engg) from RTM Nagpur University, MS (Software Systems) from BITS, Pilani and PhD from RTM Nagpur University. He has 37 years of experience, of which 15 years is in IT, 7 years in industry and 15 years in teaching.
Co-founder Dr Madhuri Paithankar is an MD (Medicine) and retired from Govt. Medical College as Professor of Medicine after 32 years of distinguished service. She has had a meritorious career and received numerous awards and has been involved in social services for years. She is a daughter of Adv. S. W. Dhabe, twice Member of Parliament and very well known labour leader of yesteryears with a firm social commitment.
This is perhaps the first start-up which has been put forward by a senior citizen of Nagpur.
To know more about this, visit ngokatta.org and to get in touch with them. You can also drop an e-mail at ngokatta.org@gmail.com or call on 0712-2246825 or 9422108315.
You can also visit their office at 366, Shankar Nagar, Nagpur.
Getting one step ahead on this new venture, NGO Katta invites entries for BEST NGO awards. The awards will have 2 categories. One will be Best NGO of Nagpur and another will be Best NGO of Vidarbha (excluding Nagpur). Procedure for submission of entries is same for both.
Source: groupdynamics
Any NGO working in Nagpur/Vidarbha can apply for the BEST NGO award. NGO has to follow simple steps given below.
1. Sign up with ngokatta.org
2. Sign in at ngokatta.org
3. Register your NGO
4. Fill up Award Form
NGO Katta's expert team will go through your entry form and if required will call you for PowerPoint presentation of your NGO.
---
Like our facebook page to stay updated. You can also download Reacho app on Android or iOS to get interesting stories at your fingertips.