Reacho_Header
'Manuskichi Bhint' which literary translates to 'Wall Of Humanity' is an initiative started by the Raylo Foundation.
With the motto "Win War Against Poverty", this initiative is inspired by the 'Deewar-e-Meherbani' campaign in Iran.
source: wallofhumanity
Started in February 2016, the wall is located near Shani Mandir, Lohapul and is open 24×7 for people to donate their items and for the needy to use them. Donors can give away their clothes, shoes, books, toys, household items or anything which can be useful for the underprivileged.
A simple direction on the wall reads - 'Leave what you don't need, and take what you need'.
source: facebook
Many such initiatives are being replicated in other cities as well as countries. After Iran, this concept was also opted by Pakistan's Lahore and Faisalabad cities, renamed as 'Deewar-e-Insaniyat'.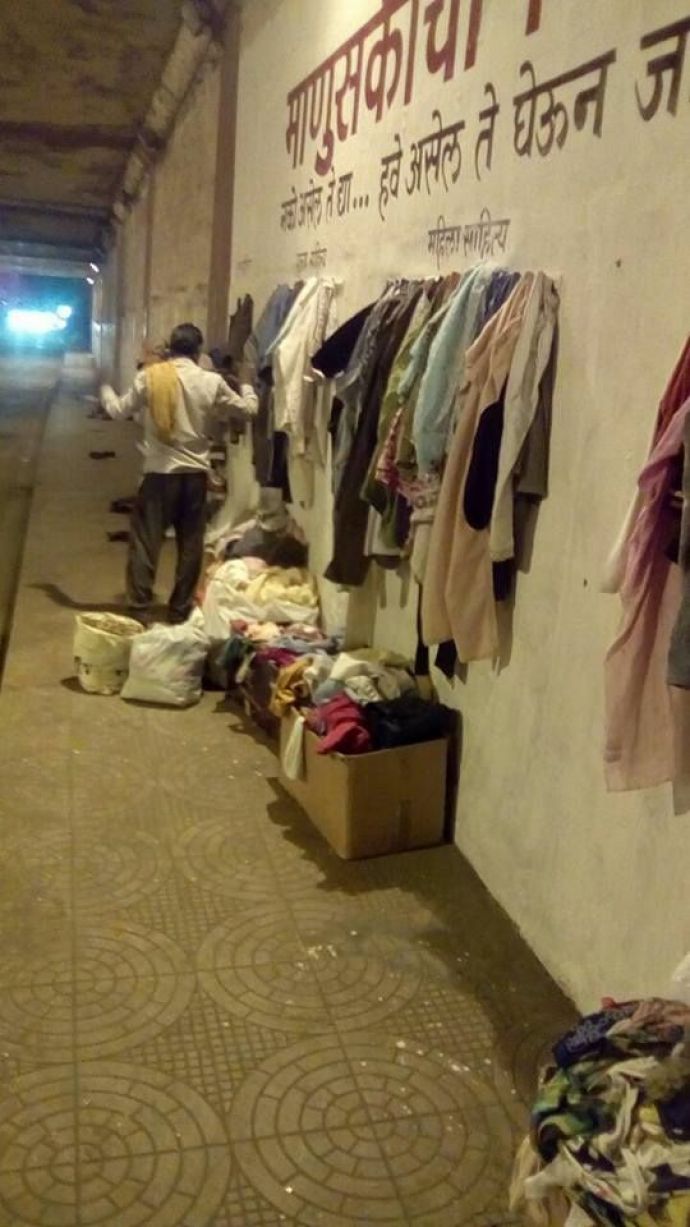 source: facebook
In India this concept was first introduced in the form of 'Neki ki Deewar' in Bhilwara, Rajasthan. The concept was later adopted in a few other cities including Varanasi and Jaipur.
Reacho salutes Raylo Foundation for their initiative and urges Nagpurkars to help make it a success!
Source: giphy
Information source: wallofhumanity, timesofindia
Title image: wallofhumanity
---
Like our facebook page to stay updated. You can also download Reacho app on Android or iOS to get interesting stories at your fingertips.