Reacho_Header
Good news for all wildlife enthusiasts! The wildlife wing of the state's forest department is considering to reopen Tadoba-Andhari Tiger Reserve (TATR) and other wildlife parks from October 1.
However, after the monsoon, this will be 15 days before then the accustomed October 16th when the park restarts.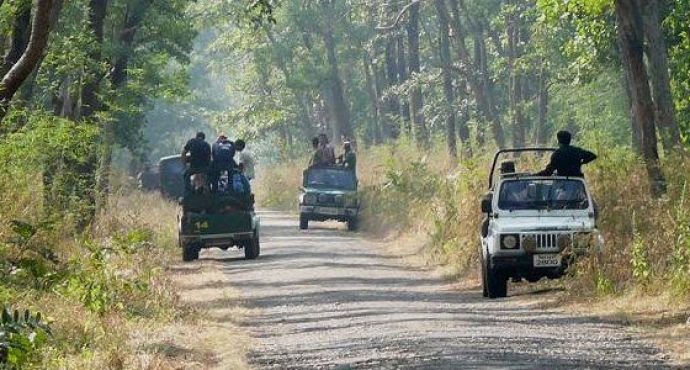 Source: tourmyindia
"We are opening the park with very limited routes. Only main roads will be opened as many roads are in a bad shape due to late rains and we need time to repair them," said Subharanjan Sen, MP Pench chief conservator of forests (CCF) & field director in an interview with Times of India.
As of now, only two zones Kisli and Mukki — will reopen from October 1.
"Other two zones - Sarai and Kanha - have a breeding population of Barasinghas and these will remain closed until October 15. Only roads that are accessible will be open," said Kanha CCF & field director Sanjay Shukla.
Source: best
"We are considering reopening Tadoba from October 1. I have sought views of the field director and will take the final decision based on that. If Tadoba reopens, other parks will also be opened the same day for roads that are motorable," TOI quoted Maharashtra principal chief conservator of forests (wildlife) AK Misra.
Tadoba was the only park in the country where tourism was allowed even in the monsoon on 50km route from Moharli-Pandharpaoni-Navegaon since 2011, but after National Tiger Conservation Authority (NTCA) objected and linked it with approval to Tiger Conservation Plan (TCP), it remained closed in monsoon this year.
On the other hand, Tadoba officials need more time to repair roads and registration of Gypsys. More rains are predicted in October and they are also cautious over PIL pending in the high court.
Information Source: TOI
Title Image: sustainabilitynext
---
Like our facebook page to stay updated. You can also download Reacho app on Android or iOS to get interesting stories at your fingertips.