Reacho_Header
If six months back someone would've told me that an exclusive food joint serving ONLY waffles was opening its doors in Nagpur, I'd have laughed it off with a signature, smirk-y 'Hao!'
But then the joke would've been on me, for last week the unexpected happened!
Yasss! An all and only cutesy waffles place has opened its doors in Nagpur.
*drumrolls* Welcome - The Waffle Boss Co.
A typical story but with revived passion is what makes TWBC stand out. An I-don't-know-how-old finance grad who chose to lead a corporate life took a U-turn and came back to the city and took to donning the chef's hat and waffles at that.
We caught up with Vishal, the man behind 'The Waffles Boss Co.' in a tête-à-tête as we gorged on to some waffles ourselves!
Q) How did the idea of starting a waffles-only place strike you?
A) One morning, I was craving for a good English breakfast of waffles. So I set out, looked cafes after cafes but couldn't find any. They either didn't serve waffles or the place was shut. I had to eventually settle down for a dosa and come back home. That's when I decided we HAVE to have a place for waffles!
Q) How long it did take for you to set up TWBC?
A) It took me almost a year. I started with studying the attitude of the people in Nagpur towards food and English breakfast, then came the setting up stage and for my idea to come into reality, it took me a year.
Q) It has been a week since you started. How has the response been so far?
A) Oh it has been overwhelming! I had never thought people would show so much love to us. I mean, we have even had one customer walk in daily for a week straight!
Q) You've stayed in Pune and Mumbai, which is your favourite joint for waffles there?
A) My love affair with waffles started with Peter Pan in Pune
Q) Do you plan to increase your menu?
A) Well, this was a thought but with the response, I am definitely thinking of adding pancakes and crepes and serve an elaborate English breakfast menu eventually.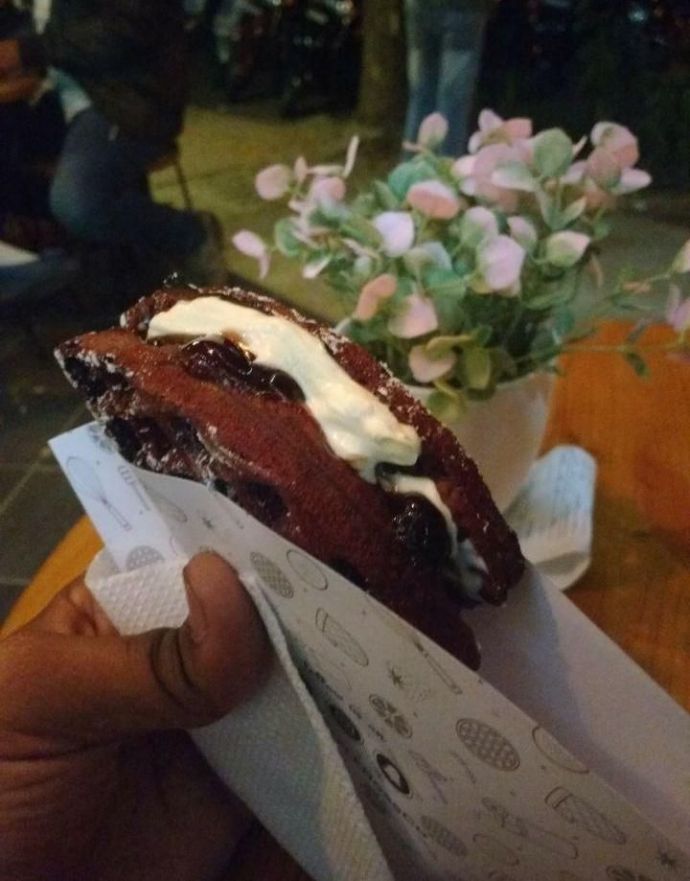 Q) What are some must-haves on your menu?
A) Visitors love the Nutella waffle. However, I'd recommend one should try the coffee one and the one with the red velvet base. We've also kept the option of creating and customizing your own waffle.
Oh btw, did I tell y'all, the waffles are absolutely eggless? Yayy moment, no?
Here's a sneak peak into the place!

---
Like our facebook page to stay updated. You can also download Reacho app on Android or iOS to get interesting stories at your fingertips.