Reacho_Header
Approximately 3,000 bio-toilets will be manufactured and set up in all the trains across the country. The bio-toilets will be manufactured at the Motibagh workshop (MIBW) of the South East Central Railways (SECR).
Speaking at a press conference held at MIBW on Tuesday, PS Khairkar, chief workshop manager, said, "The aim is to install bio-toilets in every train by December 2018. Last year, we manufactured 2,500 bio-toilets and we have increased the number by 500 this year. Next year, we plan to manufacture 4,500 bio-toilets."
"Indian Railways also buys bio-toilets from other manufacturers but the MIBW is the first bio-toilet workshop of the transportation behemoth of the country. It mostly works on prototypes and special cases of bio-toilets such as for guard van or other toilets along with conventional and non-conventional toilets," he added.
The MIBW-manufactured bio-toilets will be endowed with inoculums that will help degrade waste. Around 180 litres of inoculum will be present in every bio-toilet which will aid the degradation of waste and excreta and reduce it to methane and water.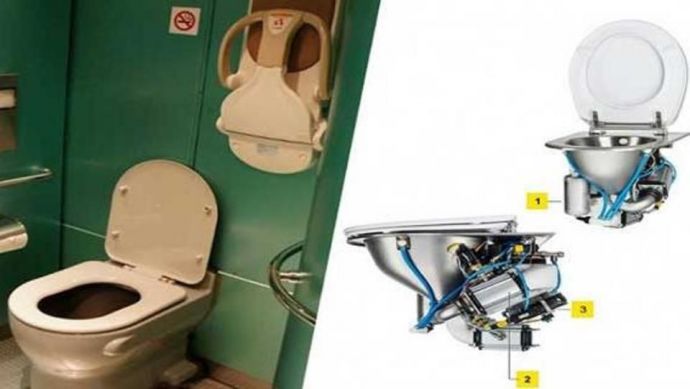 Source: newsbytesapp
MIBW has associated with Defense Research and Development Organization (DRDO) for this project.
The infrastructure required for manufacturing the toilets has been developed at the MIBW workshop. Special pieces of equipment of the inoculation have also been set up.
"Earlier, we brought 40,000 litres of inoculum from DRDO Gwalior and since then, we have started adding 40kg cow dung and 80 litres of water in it every day. The mixture gives us 120 litres of inoculum every day, which is then distributed to the Railways," said Khairkar.
According to the estimates of MIBW, 1,28,400 litres of inoculum will be created by December.
Source: exampundit
The P-trap of the bio-toilet has been altered and S-trap has been introduced. The change will reduce the stench inside the toilet.
Elaborating further, Khairkar said, "S-traps are now introduced in bio-toilets so that water level will be managed which will reduce the odour. Proper ventilation will also be introduced in the toilet."

"The idea is to improve hygiene for Railway passengers and the employees. The bio-toilets will also help in saving crores of rupees," when asked about the intent behind building the bio-toilet.
Amongst other present, Bishwajeet Saha, works manager, and Anuj Kumar were also seen at the meet.
Information source: timesofindia
---
Like our facebook page to stay updated. You can also download Reacho app on Android or iOS to get interesting stories at your fingertips.