Reacho_Header
The most awesome feeling of having monsoon around is- you lying on the couch with a hot mug of coffee and watching the tiny drops of rain striking your window. But then monsoon doesn't confine you to stay at home and do nothing, just step out of your cosy room and look around because Nagpur has a lot to offer you!
Here's a list of seven activities that you can indulge yourself in, this monsoon!
1. Read a book
Source: facebook
This is the best thing you could do for yourself. Indulging in books with a hot steaming cup of coffee is the best pair to go with and we suggest you do the same. Here are some book cafes you can visit and pick the best read for yourself- Just books, IQ- The reading room, Tapri, The Upper House Eatery and Three Beans Cafe and Breakfast story are some of them.
You can also read: Weekend food plans to explore Nagpur with Non-Nagpurian friend.
2. Cut, fold and paste- Origami is what you need
Source: facebook
It's the time to take out the pair of scissors, glue and glittering paper from your artistic kit. Enrol yourself into these workshops like Alag angle, South Central Cultural Zone, Panache The Finishing School and adorn your house with hand made a photo frame, wall hangings, mobile stand and flower vase.
3. Try experimenting in your kitchen
You not need to be a chef for entering into the kitchen. Just know the basics of cooking and ta-da you are ready to explore the culinary art which you thought you suck at. You would be amazed to know that there are many classes in Nagpur that will help you explore the chef in you. Here's the list of cooking classes you can thinking of enrolling into- The baking room, Nirali cookery institute, Femina baking and cooking classes.
4. Learn a new language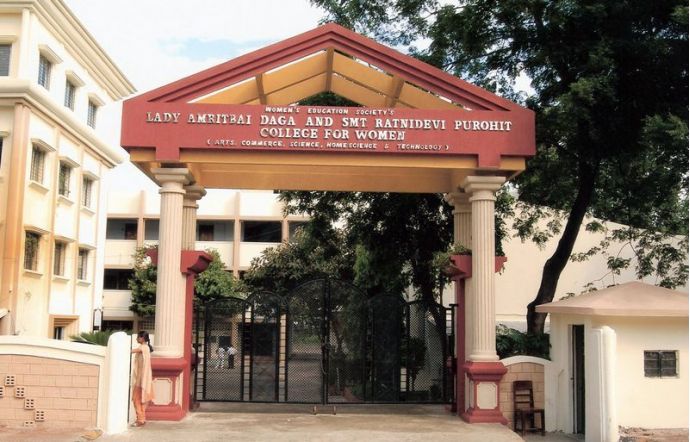 Source: ladcollege
This is a brilliant way to invest your time on the right thing. Learning a new language will not only boost your grasping skill but will also add an asset to your resume. Here are some institutes that will help you attain a proficient way of learning language- Vidarbha Sahitya Sangh, ML Pendse school of languages and University Library
5. Scribble, paint or simply make a card
Source: pinterest
When was the last time you gifted a handmade card to your loved ones? Eh, when you were 15 years old probably?! Well, you can still think of getting back on that activity, because Nagpur has a lot to offer you when comes to painting. Thinking of enrolling in one such workshop? Well, here's the list- Surbhi Kala Prashikshan Sanstha and Kalaniketan
5. Interact with people behind the film instead of watching one!
Source: facebook
We all do like watching movies but then you think Nagpur is not the right place where you can get a chance to meet the people who are behind it. If ever you wanted to attend such talks then stay updated with the Facebook page of OCIFF and allow yourself to be the part of it.
7. A dose of inspiration- TED Talks
Source: facebook
If you think none of the above things work for you, then just listen to TED talks. There are many TED talks that get arranged under TEDx Nagpur, you have to stay tuned on their facebook page to check if there are any upcoming events.
We gave you 7 good reasons to make your monsoon filled with hedonism activities. Hopefully, you will work on them and explore the creative side of you.
You can also read: The Answer To "Nagpur Me Kya Hai?": 12 Places To Visit In Nagpur During Monsoons
Title image: facebook, kitchennostalgia
---
Like our facebook page to stay updated. You can also download Reacho app on Android or iOS to get interesting stories at your fingertips.