Reacho_Header
Much talk about the Mahametro and Nagpur Metro Rail Project's fast rolling work is doing the rounds.
Well, there is another good news on the Metro front.
Nagpur will soon be receiving the coaches to be used in the Metro for the trial run.
The coaches were dispatched from Hyderabad on Friday and will make it to the city within three days. Upon reaching Nagpur, the coaches will be stationed in a depot at Khapri. As the trial run is around the corner, the coaches are reportedly being brought under the monitoring of technical teams from Hyderabad and Nagpur.
The trial run is scheduled on a 5.6 km-long elevated track from Khapri to Airport, and is expected to happen in the first week of August.
Here, take a look at the three coaches dispatched: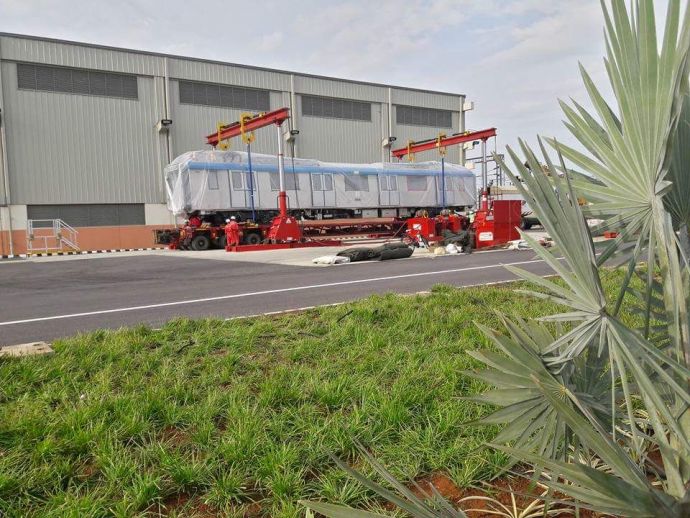 Images courtesy Sanskar Sharma and Rajesh Dhage.
---
Like our facebook page to stay updated. You can also download Reacho app on Android or iOS to get interesting stories at your fingertips.