Reacho_Header
In what appears to be an attempt to tackle the scorching heat of Nagpur, the Nagpur Metro Rail, on Wednesday, disclosed the design for the new Dharampeth College Station near Ambazari lake.
Based on modern architecture, the station will be constructed in combination with elements that suits the climate of Nagpur. The theme used for this metro station will be 'aqua', as the alignment travels through the banks of the popular Ambazari lake. The plan for the station is also proposed to highlight the sanctity of the lake.
Moreover, the plan is also dedicated to decorating the station with modern interior finishes with artwork that will depict the history of Nagpur and Maharashtra. This is another important aspect planned for the station design.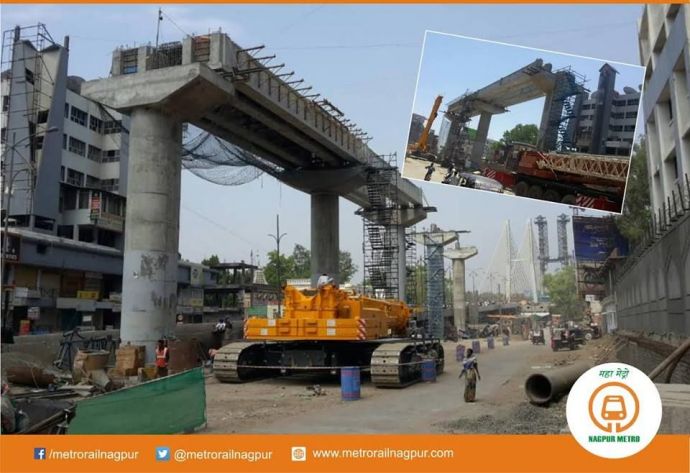 Source: facebook
In October, last year, it was reported that the station will have a viewer's gallery towards the lake and also a transparent flooring. The station area will be designed as a tourist spot with attractions like restaurants, shopping outlets and other facilities for entertainment.
The entire station will be under CCTV surveillance and will also have an easy access for the elderly. There will also be arrangements for physically challenged.
Source: facebook
The Dharampeth College station is part of the third leg of the Metro Rail which will connect Lokmanya Nagar at Hingna to Sitabuldi, which is a distance of 10.5km.
This latest enhancement is part of Nagpur Metro rail's aim to develop Dharampeth station as a major attraction.
Title image: facebook (rendering)
---
Like our facebook page to stay updated. You can also download Reacho app on Android or iOS to get interesting stories at your fingertips.