Reacho_Header
As per the new plan proposed by the National Highways Authority of India (NHAI), Nagpur-Hyderabad-Bengaluru Expressway at a cost of over Rs 35,000 crores, is in the pipeline.
The project will construct the longest-ever expressway in the world with a length of 1,079 km. The usual time you take to travel from Nagpur to Hyderabad and Bengaluru will come down to half.
The estimated time taken to reach Hyderabad would be 5.5 hours and 11 hours for Bengaluru.
Source: wiki
The NHAI plan has been already been approved for 2017-18 by the city MP and Union Minister for Road Transport and Highways, Nitin Gadkari. For the preparation of an alignment-cum-feasibility report, New Delhi-based Feedback Infra has been appointed as a technical consultant. Feedback Infra has been directed to submit the report in eight months so that the NHAI will take further decisions on the project's execution.
The plan proposed the expressway to be built with geometric standards for a design speed of 120 kmph. The NHAI has also offered to develop the project on Public Private Partnership on design, build, finance, operate and transfer basis. The much-awaited expressway will offer six or more lanes.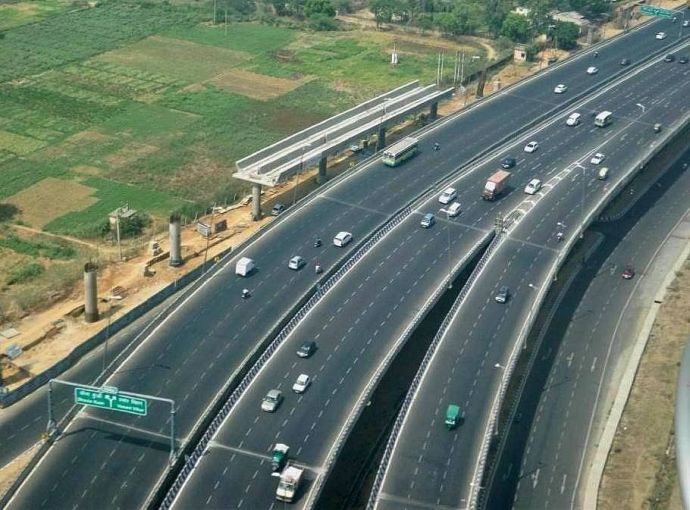 Source: allindiaroundup
The tough task for the proposed project is acquiring land. According to the proposal of NHAI, residential/commercial townships will be developed which will help the project feasibility. The expressway will be an access controlled facility, the entry/exit to the proposed township which will be regulated through a grade separated interchange.
Information Source: TOI
Title Image: teluguabroad, mid-day
---
Like our facebook page to stay updated. You can also download Reacho app on Android or iOS to get interesting stories at your fingertips.