Reacho_Header
There's been too much confusion in the city, since a month, when the psycho killer case came into light. There are many rumors about it, some believe that the killer got caught, some say that he is still out there, chasing his next target.
Every girl and woman is petrified to leave their houses after it's dark. There are many alarming messages on the messaging portals, but which one's are them are actually true?
To clear all the confusion, RJ Priyanka from Red FM interviewed the DCP (crime) Ranjan Kumar Sharma who gives an insight on the case.
Source: facebook
The DCP clarified that while the criminal has been labeled a psycho "Killer", there have been no actual killings. He is more of a serial stabber and has hurt many women in the month of January.
People have been injured and most of these incidents have in fact been reported in areas under the Sakkardara Police Station in East Nagpur- not the Dharampeth and South Nagpur areas as the WhatsApp forwards claim.
In addition, no incidents of stabbing have been reported in the month of February.
While the killer has not been caught, police vigilance has been increased and a sketch of the suspect has been issued by the Crime Branch: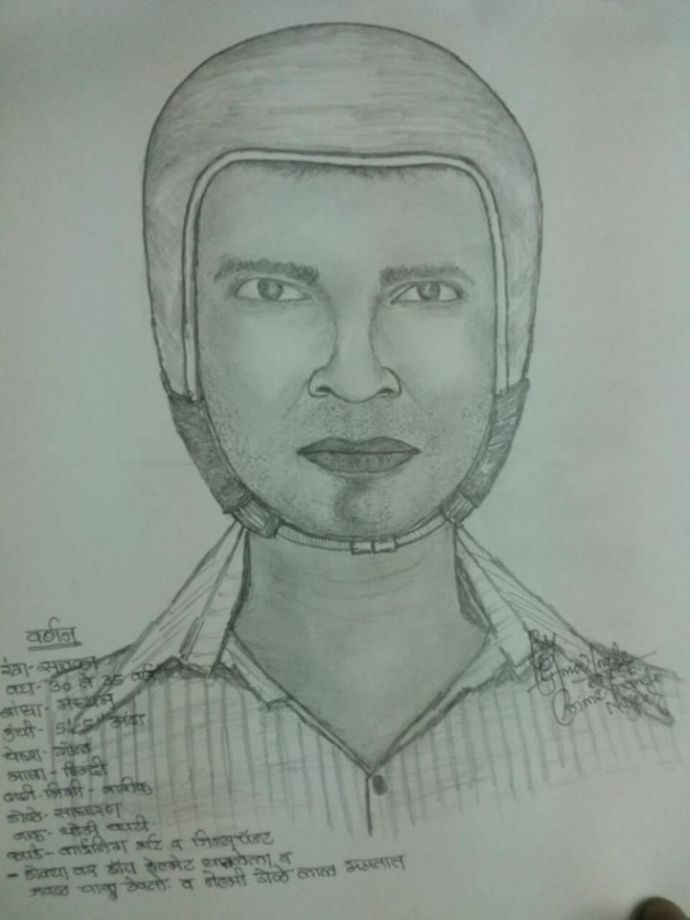 Source: facebook
The DCP implored people to be alert, report any suspicious characters on the police helpline 100, and not to involve themselves in rumour-mongering.
Here's the audio clip -
We hope that everything goes back to normal soon! People of Nagpur can lead their day without any fear.
Title image: idre.am
---
Like our facebook page to stay updated. You can also download Reacho app on Android or iOS to get interesting stories at your fingertips.