Reacho_Header
Nagpur may be known for the badass heat or the plenty oranges we never get to eat. But in the midst of it, Nagpur is also known for Saoji, a fiery curry cooked with soaked meat/veggies that literally save our lives in hungry evenings as well as during hot, weary days.
There comes a point in a Nagpurian's life when Saoji is no more a food-type, but a feeling, a sensation, a memory so strong that it gives in an unforgettable experience: a burning tongue, sweat, tearful eyes and still a greed for more.
If you are a foodie and if you visit Nagpur and don't eat Saoji, It's a sin.
So to save everyone's lives, we at Reacho bring to you these Saoji Bhojnalays that you need to visit ASAP before you start drooling:
1. Jagdish Saoji Bhojnalay
Source: Zomato
Location: Gandhibagh
Time: 11 AM to 11 PM
The thing about Saoji specialty restaurants is that there's no fancy décor/service. You come for food and you get the food you came for, no baloney. Jagdish Saoji serves thalis, veg as well as non-veg, with unlimited rice, chapatis, and onion. The pieces are well cooked and immersed in the spiced up gravy, making you drool and eat ravenously, all at once.
2. Sujal Saoji Restaurant
Source: Cooking-unplugged
Location: Bajaj Nagar
Time: 12 Noon to 12 Midnight
Sujal Saoji has established its position in Nagpur since years now, serving one of the most authentic Saoji cuisines in Nagpur. The hot, fiery gravy will tickle your taste buds with spices meddling with fluffy, steamed rice or Indian bread, making your eyes and nose drop liquids you may have never seen before and making it a 'worth it!' experience.
3. Pintu Saoji
Source: Zomato
Location: Lakadganj
Time: 10 AM to 11 PM
A place for an authentic taste of Saoji which hasn't changed since years now. Serving meaty curries and minced meats with steaming hot and spicy sizzling gravies: you will find everything you are looking for here. The appetizing and way-too-obviously-spicy meat will make your body say 'no' with many dribbling 'izzzzzzz' and 'haaaaa' while you'll still want more.
4. Om Shakti Saoji Bhojnalay
Source: redscarabtravelandmedia
Location: Golibar Chowk
Time: 1:30 AM to 11:30 PM
The appetizing taste and quality leaves its costumers not only satisfied but also engrosses them in the lip-smacking dishes and long-lasting flavors; so much so that they cannot help but ask for another mug of rassa (gravy). The taste will be worth every tear that forces itself out of your eyes and every curse that escapes your mouth.
5. Farmhouse Kitchen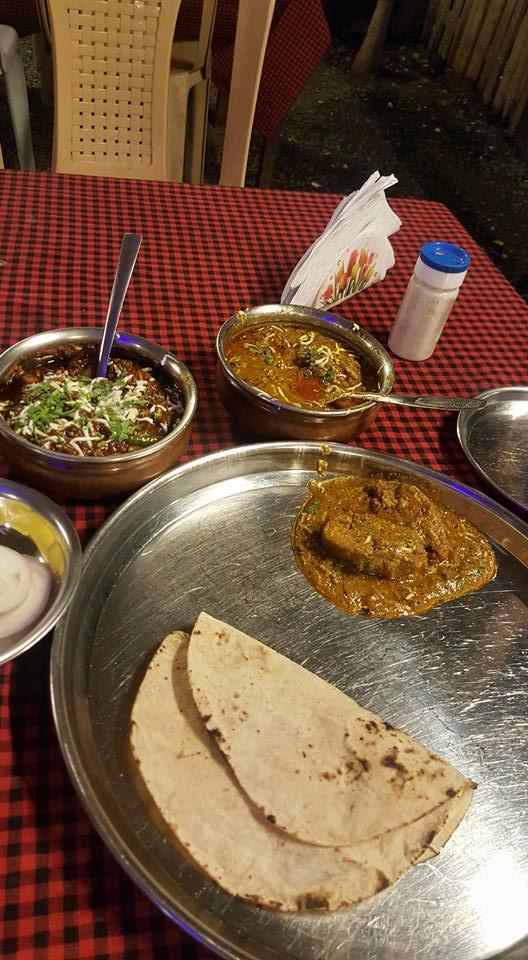 Source: facebook
Location: Bajaj Nagar
Time: 12 Noon to 11 PM
Wooden décor accompanied with steaming hot dishes minced in thick brown dressing seasoned with green chillies: Farmhouse Kitchen is a place which will give you and your family varied options of veg as well as non-veg Saoji dishes and a dhaba-like feeling, all in a farmhouse. The variety of veg Saoji dishes available will not only provide for your loved ones but will also satiate your hunger on Mondays and Saturdays (or other days of the week when you can't eat non-veg).
6. Baba Saoji
Source: Foodbymood
Location: T-point, Hingna Road
Time: 12 Noon to 11 PM
With an option of unlimited thalis and mouthwatering dishes, this restaurant serves piping hot curries bringing with itself steeped in flavors of Nagpur. The spicy tarri will arouse your taste buds while the smoky flavors will make certain fluids come out of certain parts and we promise you, you won't even be sorry.
7. Tiger Saoji
Source: foodbymood
Location: Jaitala Square
Time: 12 Noon to 11 PM
The soft, minced meat embedded in the brown and flaming dressing will meddle with the fluffy steamed rice inside your tongue plenty to excite it with every bite. The complimentary onion and lemon will add up to soothe your burning tongue until you can have a little more and little more. And yet, a litte more.
8. Samadhan Saoji
Source: facebook
Location: Bajaj Nagar
Time: 12 Noon to 11 PM
With the consistency of taste and quality over the lapses of time, this place will never disappoint you. The authentic blend of flavors with spiced up curry and meat will not only leave you drooling before and after eating but will also leave you panting for more.
9. Mohan Saoji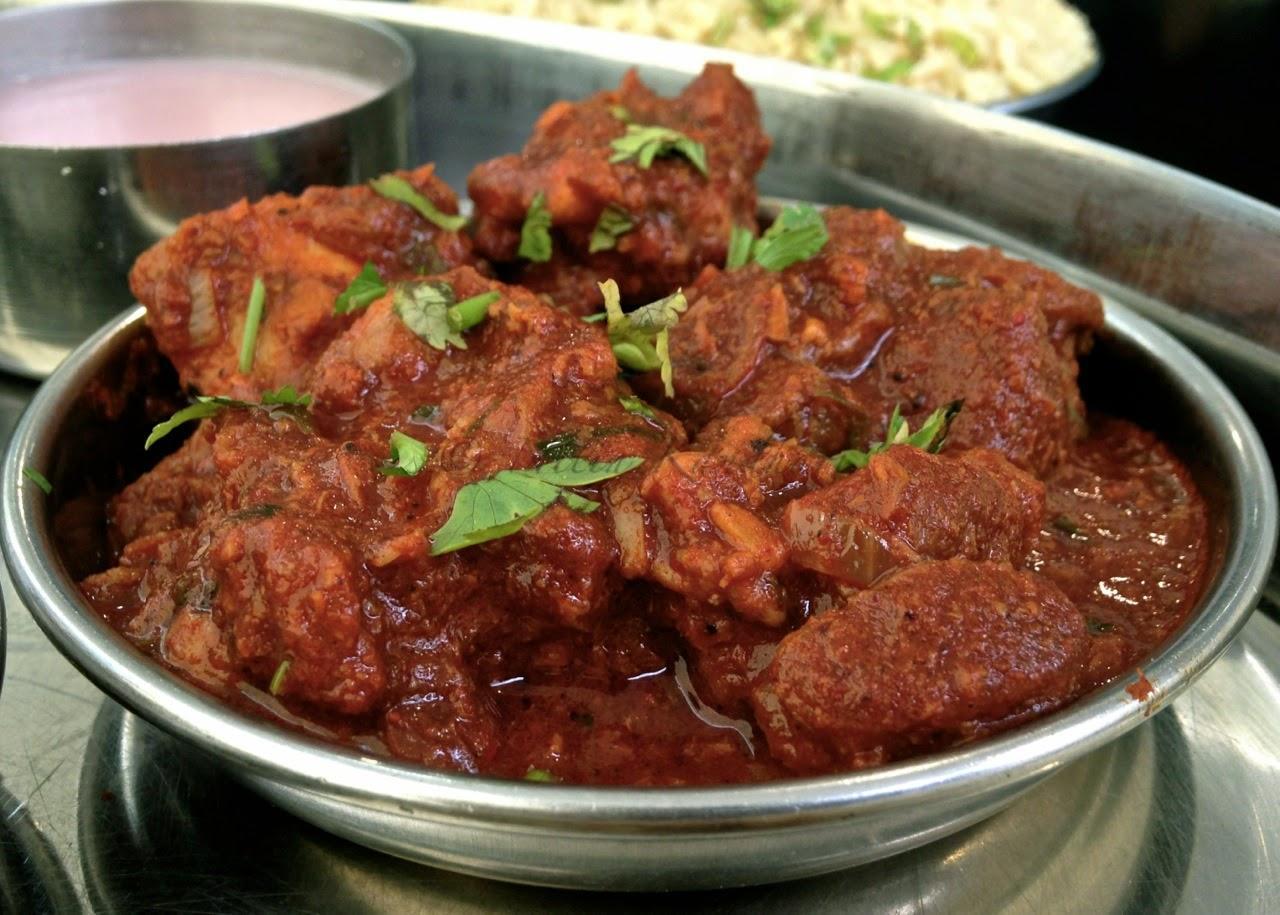 Source: india-forums
Location: Golibar Chowk
Time: 12 Noon to 11 PM
The unique blending and balancing of the zings in the spicy and searing dressing makes Saoji stand out from all other cuisines. Mohan Saoji offers the same authentic seasonings with red chilies and other spices perfecting it by cooking it with a special Nagpuri touch.
Note: All the places mentioned above are not entirely family restaurants.
P.S. Eating Saoji without keeping soft tissues and cold water nearby is performed only by experts and is strictly inadvisable.
Title image: youtube
---
Like our facebook page to stay updated. You can also download Reacho app on Android or iOS to get interesting stories at your fingertips.