Reacho_Header
Breaking the stereotypes of the religion, the Muslim community of Mahdi Bagh Colony celebrated the Hindu festival of Diwali with equal enthusiasm.
Keeping the environment safety in mind, the community avoided firecrackers and had fun with rangoli making and lantern making competitions.
Over 50 residents from all age groups, both children and adults had shown their interest in the event. The event was organized by the Mahdi Bagh Youth Club (MBYC), a personality and community development organization.
The community thinks that one should have respect for the festive traditions of all religions. They also think that by celebrating each other's festivals, our universal brotherhood and understanding will increase.
The exhibition which was organized to showcase the talents of rangoli and lantern making. The event was inaugurated at the hands of His Holiness Maulana Amiruddin Malak Saheb, the spiritual leader of the community.
All the rangoli designs were based on the Middle-Eastern themes, transporting visitors to palaces from the Arabian Nights. The undulating swathes of sands, silhouetted camels, and intricacies of Moroccan mosaic, they had it all!
The imagination of the tiny tots had a deep meaning. Like a genie rising from Aladin's lamp or a camels footprints crisscrossing the desert.
Lanterns made in modern and traditional style were also displayed.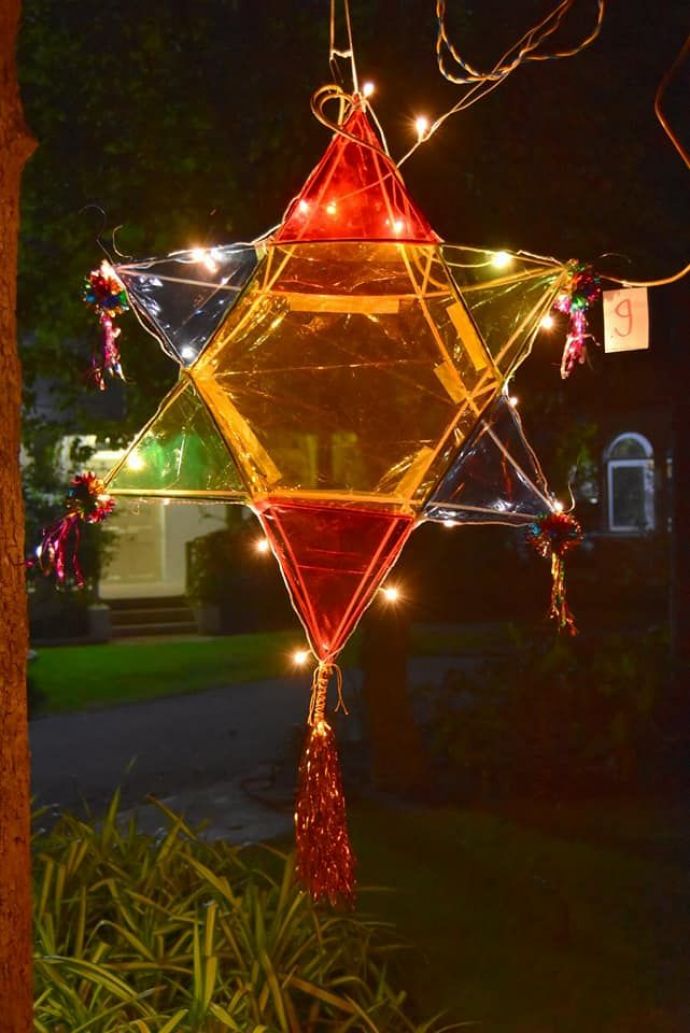 All images Sourced: Facebook
Title Image: Facebook
---
Like our facebook page to stay updated. You can also download Reacho app on Android or iOS to get interesting stories at your fingertips.