Reacho_Header
While the entire region is bashing out its thought on the debate of a separate Vidarbha state, Maharashtra CM Devendra Fadnavis opened up his mind on this recent wrangle.
Fadnavis said,
Yes, we made demands for a separate Vidarbha when we were in the opposition. Vidarbha has lagged behind in development for years. I support the creation of a separate state of Vidarbha and so does my party.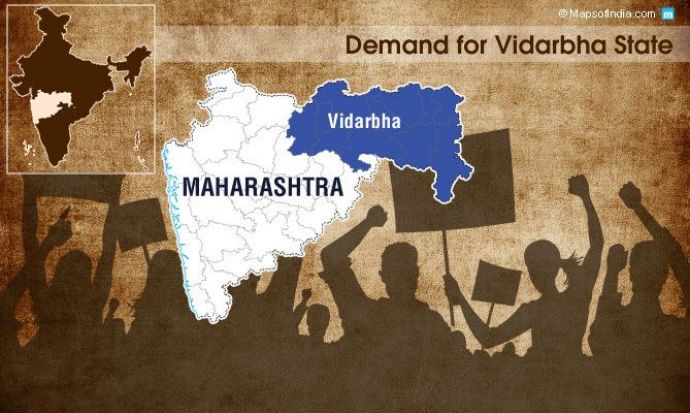 Source: mapsofindia
He further said,
My party's philosophy is to have smaller states. Having said that, I cannot take any action being a CM as it is under the Central government's purview.
---
---
Fadnavis talked about this issue during an interview with ThePrint's Editor-in-chief Shekhar Gupta on Wednesday in Mumbai.
Though the decision of separating Vidarbha from the state is still being withheld, CM said that his government closely monitored towards region's development.
While showing his concern towards the negligence faced by the Vidarbha he also highlighted on the statement saying,
Often we have to face criticism from the other side that we are only focusing on Vidarbha.
The battle, for now, seems no end nor can we foretell what beholds in the future decision. We as citizens of India can only hope for a righteous decision that contributes to growth and development.
Information source: theprint
Image source: thequint, theweek
---
Like our facebook page to stay updated. You can also download Reacho app on Android or iOS to get interesting stories at your fingertips.