Reacho_Header
The purpose of life is not to be happy. It is to be useful, to be honorable, to be compassionate, and to have it make some difference that you have lived and lived well. 'I Clean', a voluntary organization in Nagpur are definitely striving hard to make a difference through their worthy activities. An organization based in Nagpur, I Clean aim towards building a clean and beautiful Nagpur. It was started in November 2014 by Mrs. Vandana Mujumdar & some other housewives under the banner of "Gruhini Samaj". Mujumdar mam was inspired from I Clean Bhopal which was started in 2013 and is run by her sister, Mrs. Kalpana Kekre.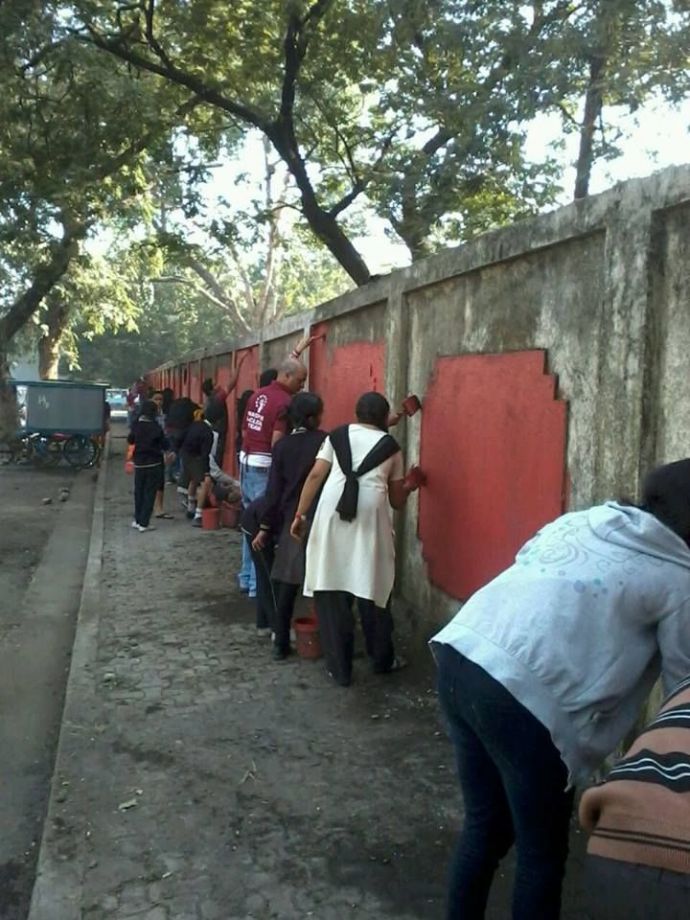 Source: facebook
The work that they do is called as "spot-fixing". Basically, they choose a dirty spot in different areas of Nagpur. Then, the permission is taken in writing from the local authorities of that area or the owners (in case of a private property). On the spot day, they start by cleaning the garbage lying on the spot. They receive the full support and co-operation of the NMC authorities as well as the safai karmacharis in cleaning & picking up the garbage. As of August, 2016 they have taken up 60 different spots all over Nagpur. About 120 volunteers have joined them and out of which 25-30 people regularly devote few hours of their Sunday mornings for their worthy cause. These volunteers belong to different age groups and are from various walks of life, with a major chunk belonging to those of college students.
Source: facebook
Giving a perfect start to 2017, the I-Clean Team Nagpur is going to organize an event by spot beautification at GMC, Medical Square. Joining with them would be the women's USA soccer team to support this magnificent event. In today's world where show-off is mightier than the positive action oriented people; I-Clean team is clearly inspiring others. Do take part in this amazing event and make a good start to year by making a difference.
Title image: facebook
---
You can also download Reacho app on Android or iOS to get interesting stories at your fingertips.
---
Like our facebook page to stay updated. You can also download Reacho app on Android or iOS to get interesting stories at your fingertips.