Reacho_Header
If you've lived in Nagpur, all your lifetime, you'll know the real importance of Kasturchand Park. Numerous exhibitions, fairs and political meetings, Kasturchand Park has seen it all! But very few know the history behind this historic ground of Nagpur. But now worries!
Now that Nagpur's very own Nitin Gadkari is being felicitated today, on the occasion of his birthday at Kasturchand Park, let's dig deep into history and know some unknown facts about this iconic heritage site of the city.
1. Kasturchand Park: Daga family's gift to this incredible city
Source: Photobucket
About a century ago, Daga family, originally hailing from Bikaner, Rajasthan moved to Nagpur. The Dagas, despite being an industrial family, were known for their philanthropy. Named after well renowned Sir Kasturchand Daga, the ground was donated for the benefit of Nagpurkars. Sir Kasturchand Daga was a successful entrepreneur who had started many industries in and around Nagpur. His wifei was the driving force behind establishing Nagpur's women only "LAD college".
---
Also Read: All That You Need To Know About Sri Poddareshwar Ram Mandir
---
2. What makes it special?
Source: Pinterest
Over the years, Kasturchand Park's importance has increased, thanks to the political and non-political gatherings that have taken place here. Even though it is one of the biggest grounds of Nagpur, what sets it apart is the bandstand that stands right in the middle of the ground. Daga family's roots can be one of the reasons for this Rajasthani influence.
3. A prime venue for all high profile events!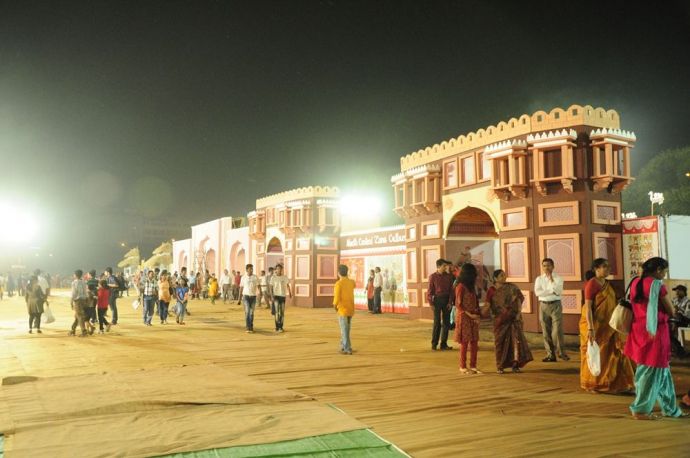 Source: Travel O Miles
The numerous trade fairs, business expo, vibrant melas are the reason why Kasturchand Park is always bustling with people, all year long. Several politicians and big shots have conducted their rallies here. Years ago, practice sessions of Nagpur police band and the Military band were conducted here, but you don't get to see it in today's times. When there are no events, sports enthusiasts use this place to play cricket or football matches.
---
Also Read: Things You Need To Know About The Geographical Heart Of India - 'The Zero Mile Mark'
---
4. Strategically great location!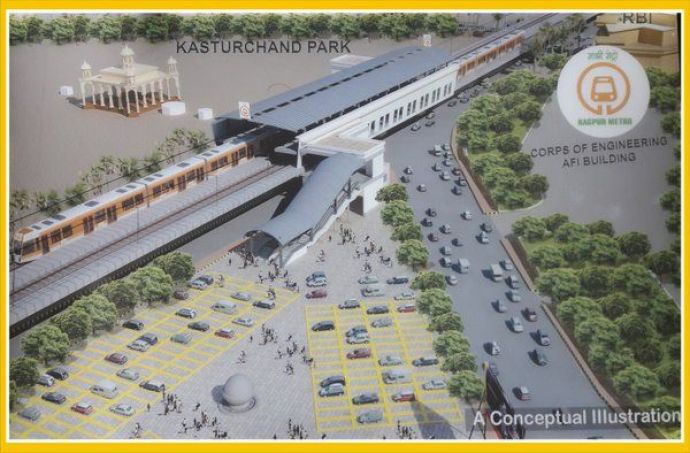 Source: Twitter
Kasturchand Park is located just 1 km away from the Nagpur Railway Station and is just opposite the Reserve Bank of India. In the future also, Kasturchand Park will be a point of intersection for the different lines of Nagpur Metro Rail.
5. Renovations in the pipeline!
Source: Fix N Flash photography
As Nagpur is developing rapidly, authorities have come forward to renovate Kasturchand Park. There are plans to make this a heritage site and a hangout spot for youngsters. A cycling track, jogging lane, and open theater are being planned in near future. A 120X40 ft projector screen will be set up for watching sports tournaments as a community.
Title Image: Photobucket
---
Like our facebook page to stay updated. You can also download Reacho app on Android or iOS to get interesting stories at your fingertips.