Reacho_Header
On this auspicious day of Aashadhi Ekadashi, we all bow down in front of Lord Vitthal and Rukmini. No matter how enthusiastically we want to be a part of the 'Pandharpur Wari' pilgrimage, we are trussed with busy schedules and deadlines.
But to the great relief of ardent devotees of Vithhal and Rukmini, we have Vitthala's abode closer to home.
Dhapewada, a village in the outskirts of our city, is also known as Vidarbha's Pandharpur. Situated 10 kms from the district centre of Ramtek and an approximate 25 km from Nagpur, this village is a must-visit place to explore on the eve of Aashadhi Ekadashi, where thousands of devotees congregate to celebrate this occasion.
Source: vinodk
1. Flipping the pages of its rich heritage: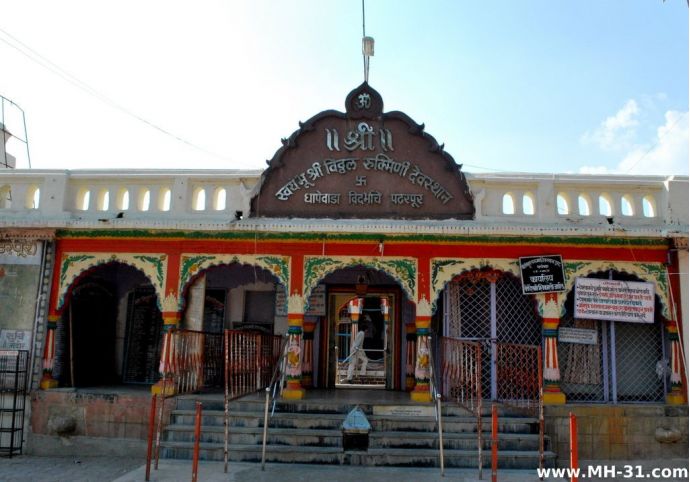 Source: mh-31
Situated on the banks of the Chandrabhaga river, the temple outshines with the striking feature of architecture and rich culture. Talking about the history it is said that, the temple was built by Umaji Aba, Diwan to Raja Bajirao Bhonsle.
2. Marvellous Architecture
Source: mh-31
Source: mh-31
The devotional aura uplifts the ambience of this place, which devotees get to experience when they visit here. Popularly noted for its wall paintings and colourful vaults, the divinity of this place gets more enhanced with the beautiful walls and pillars adorned with sculptures of Sri Krishna.
3. Explore the divinity in the vicinity
Source: india-wris
Not many similarities can be drawn between Pandharpur's Vitthala Temple except the sheer coincidence that our very own city's shrine is also located on the bank of a river named Chandrabhaga.
4. City's beloved minister hails from this place
Source: newsd
We're sure that lot many of you are not aware of the fact that, Dhapewada is the birthplace of Union Minister of Surface Transport- Nitin Gadkari. With the temple being in the proximity, it is said that Gadkari would often this temple. In his capacity as Union Minister, he has promised to revamp the place, providing better road facilities and walls along the river.
---
Like our facebook page to stay updated. You can also download Reacho app on Android or iOS to get interesting stories at your fingertips.