Reacho_Header
To drag yourself from worn-out weekdays, one need not go clubbing and partying all the time. Sometimes, a quiet place with illuminated fairy lights and beautiful poetry can do that magic which a cacophonic place can never do.
Only after stepping into the event of "Ek Panna Ummeed" I realized the power of poetry and its miraculous hold on my mind. As the name goes by, Ek Panna Ummeed was a spoken word poetry that had the theme- Hope.
The event was organised by The Goodwill Tribe and was held on 28th October 2017 at Chaos Theory, Dharampeth. Budding poets of every age group from Nagpur gathered under one roof; to take us all to one exuberant journey of bliss.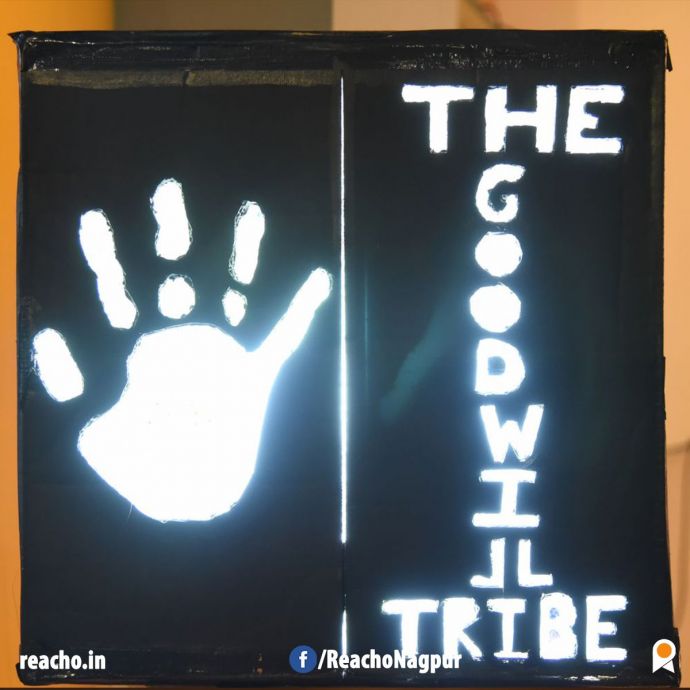 Every poet who walked in embraced the entire crowd with their beautifully carved words. It was blended with the subtle background score. To keep the attention peak high, the fillers kept us enthralled by engaging the crowd in the melodious voice of singers.
I had set a lot many hopes from this evening and I am glad that my hope didn't go into despair. I got more than what I expected. The two-hours of the blissful journey was a gateway to ecstasy and showed us the silver line of the cloud. It wasn't just an ek punna ummeed, it was full book.
I got in touch with few enthusiastic listeners who were a part of this evening. And this is what they had to say:
I have never been to any poetry recital in Nagpur. Thanks to my friend Sei, Ek Panna Ummeed was the event I got to attend and to my utter surprise I loved it! I didn't know that we have so many great poets amongst us and more importantly we have people or a community who gives those poets a platform or any other artists or people with hidden talents to showcase what they got. The Goodwill Tribe has become something that now I want to follow in every possible way. Thanks to their work and events. It was my pleasure being there attending such a wonderful event. A Saturday that led me to be in touch with my emotions and hope. A Saturday spent well. A Saturday I would love to have again!

-Anshika Gupta
I have attended few poetic events before but this particular event- Ek Panna Ummeed was very much unusual than what I expected. The atmosphere was very cheerful and everyone in there appreciated each other's effort; the poets did a fabulous job and I was enthralled to see the singers and guitarist uplifting the entire atmosphere. - Mohsin Khan
It was an amazing event. Nagpur's talented poets came together and rendered their creations confidently. As I have attended this type of event for the first time in my life, it was truly mesmerizing. Kudos to Mandar and his team (The Goodwill Tribe) who gave 100% in their management work. - Nidhi Moharkar
While the audience had a delightful evening, the poets too enjoyed being the part of this celebration.
I have been into writing poetry but this was my first proper- poetry recital event. Talking about the experience, it is hard to put together in words because the entire crowd was so receiving and warming that being a debut performer I was extremely confident and happy to recite in front of them. The kind of response and appreciation I received was extremely overwhelming. - Aishwarya Menon
On a happy note, we leave you with a sneak peek of this serene poetic evening:
---
Like our facebook page to stay updated. You can also download Reacho app on Android or iOS to get interesting stories at your fingertips.