Reacho_Header
Café Coffee Day cannot be thanked enough for bringing about a coffee revolution in India. On July 11, 1996, the coffee pioneers opened the first store at Brigade Road, Bangalore. In the last 22 years, the brand has shown only steep growth and is presently branched out to 1,700 stores across the country.
As Nagpurkars, our love affair with CCD is still intact and it only makes sense that we are invited to the birthday party. Yes, on July 11 which is tomorrow, you'll find Cafe Coffee Day making you an offer you just. can't. refuse!
So pretty people, gear up for a 22-minute birthday bash and head over as soon as the clock ticks 4 pm! On the occasion of the opening of completing 22 years of operations, CCD is offering you any of its classic beverage i.e. 'cappuccino' at any of its stores in just Rs. 22 (excluding taxes)! Yes, damn right!
However, the party ends at 4:22 pm sharp. So, make sure you're in time for this quick-y! Pun intended.
Source: hungryforever
In the last two decades, we have our CCD cementing friendships, relationships, late-night conversations with its warm cuppa. And through its amazing coffee and choicest range of delicacies presented in the all-day menu, it has been winning our hearts and taste-buds ever since.
And coffee connoisseurs can rejoice with numerous cups of the humble cappuccino that will spice up their evening on the 11th, if not lives! So, mark the calendar and set an alarm because this is an offer no coffee-lover would want to miss.
We are listing down all the CCD outlets in the city to help you decide where to go avail your offer:
1) Café Coffee Day – Pratap Nagar (Next to Icing on the Cake)
2) Café Coffee Day – Bajaj Nagar (Opposite VNIT's gate)
3) Café Coffee Day – Maitri Hostel, Gandhi Nagar
4) Café Coffee Day – Hotel Ashok, Aath Rasta Square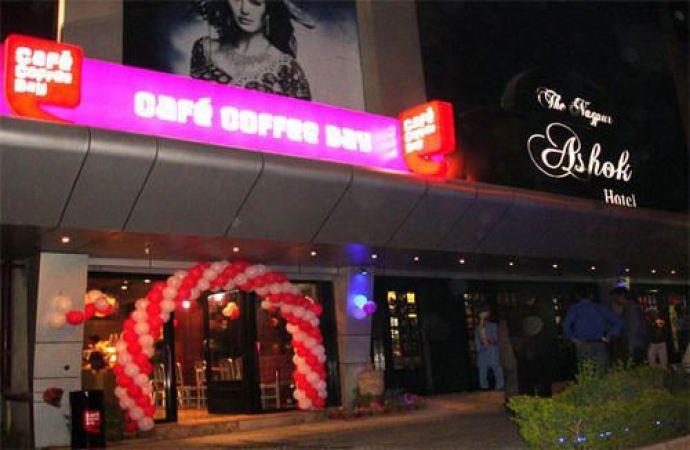 Source: indiamart
5) Café Coffee Day – Jai Prakash Nagar, Wardha Road
6) Café Coffee Day – Dharampeth (Opposite Law College)
7) Café Coffee Day – Ground floor and 3rd floor, Empress Mall
8) Café Coffee Day – Ground floor, Eternity Mall
Source: freekaamaal
9) Café Coffee Day – VCA, Civil Lines
10) Café Coffee Day – Poonam Chambers, Sadar
11) Café Coffee Day – Jaswant Tuli Mall, Pachpaoli
---
Like our facebook page to stay updated. You can also download Reacho app on Android or iOS to get interesting stories at your fingertips.