Reacho_Header
Whether you are someone who was glad when you passed out or someone who craves going back to school, you can't deny that in your pursuit, you are rarely conscious of the legacy you've been a part of but it keeps coming up and finding you and giving you a hand and making you stand up again.
While there are things that are common in all the schools, like the morning assemblies and the gatherings, there are also things that are uncommon and makes the school unique in its own way.
Compiled below are a few common-uncommon things you would relate to if you are a student of T.B.R.A.N's Mundle English Medium School.
1. You prefer sticking to the authentic name of the school!
It's been four years since B.R.A's Mundle English Medium School was renamed as T.B.R.A.N's Mundle English Medium School, but you just can't get over the school's original name. T.B.R.A.N Mundle English Medium School sounds so complicated. I'll prefer B.R.A's Mundle English Medium School, any given day!
2. Volleyball was the most encouraged sport!
To say that volleyball was just one of the many sports played in the school would be unfair and an understatement. While there were high school handball and badminton teams, members of the volleyball team always seized the limelight. How many people in the school volleyball team have bunked classes in the name of practicing for the upcoming tournaments, at least once? I guess, the number is countless!
Let's not forget the inter-house volleyball, basketball and handball matches that usually took place on Saturday mornings.
The banter, the clapping with the crowd and bragging about your house being the best is something we all have done at some point of time.
3. The longing for annual gatherings, sports days and exhibitions!
The preparations of our fiery gala day usually started off in a full swing and academics took a backseat for 15-20 days, at least.
We have all been so fond of gatherings, sports days and exhibitions. It was that time of the year when beautiful themes were brought to life when you would wear colorful costumes with the constant fear of tripping in them and the constant fear of the costumes falling apart. Also, how can we forget the craft rooms
And just how everything always had to inevitably go wrong. Yet, you would somehow manage to cover up the flaws.
The way everyone came together to create all these living, breathing events was just awe inspiring.
4. We had the most unique names for our houses!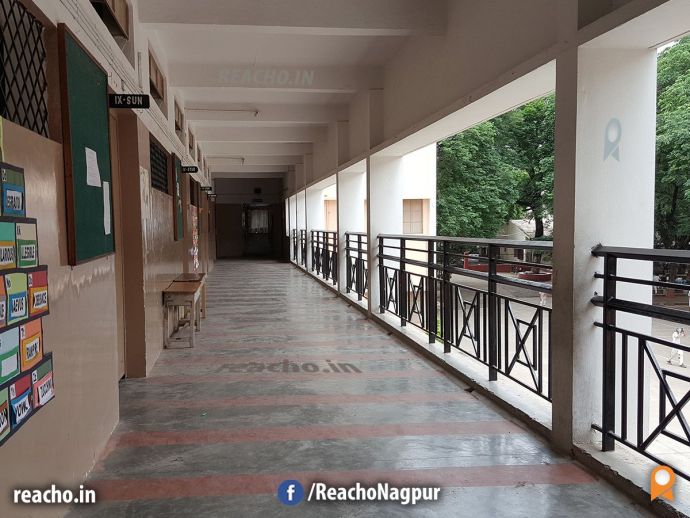 Though ours wasn't a music school, the names that were given to our houses pretty much suggested otherwise.
Unlike other schools that simply named their houses as Red, Blue, Yellow and Green, four of the basic swaras (notes) -- Gandhar, Madhyam, Pancham, and Nishad were the names given to our houses.
Can anything be more unique than this? And don't you remember how your friends from other schools went all clueless when you told them which house you were in? Just Mundle things, you see?!
5. The School Cabinet Ministry Elections!
The elections were carried out just like the way the nation conducts the Lok Sabha Elections. We enjoyed preparing the posters, slogans, deciding what symbols to use and campaigning for our favorite candidates. Plus, three speeches every day before the elections made sure that the first 15 minutes of our first period goes in vain.
Also, how can we forget the speeches delivered by them? The majority of them started their speeches with "I- won't-make-any-false-promises" and this phrase casually slipped into our yearly campaign routines
Jeers and the mocking laughter at the person who was on stage giving the speech, these were some things that we could never stop doing.
And the electronic voting machines that were installed made the experience oh so real!
6. Cursing your luck when all your extra curricular activity periods were mercilessly converted into boring maths classes by.... Err.. you know who?!
Of all the things we've ever wanted, were the games period to not get confiscated. Of all the things we've feared, we have feared our timetable turning into only maths classes.
The speed at which the chapters were completed was no less than the velocity at which a bullet comes out of an AK47. If you know what I mean!
7. We have survived the pre and the post-Dussehra celebrations!
Need I say more?
We just want to thank our stars and all the gods for the extra 2 day holiday.
8. The school magazine and THOSE cupboards!
The school magazine was a meaningful affair of curating memories from the bygone year, coming across some creative minds from within the school and unleashing the hidden creative human being in you.
The joy of looking at your own write-ups, paintings, and pictures, as soon as the magazine was handed over to you cannot be put into words. ALMANAC will all always be close to everyone who has contributed to it.
Also, thanks to our inclination towards different sports, we brought laurels to our school. Every. Single. Time.
9. Cycle Stand Diaries
There was a temple, glaring at which you would sub consciously bow. Behind it was the stairs where many would have their lunch in the long recess.
Sometimes, you were the one who pushed all the cycles and caused them to fall one after the other and sometimes, someone else pushed your Hercules baby to the ground ( deliberately, maybe?)!
Other times, you would hide behind the many cycles and the thick bushes that surrounded only one side of the cycle stand, while playing hide and seek, and there were also times when it became a boxing ring for the rivals.
10. No Canteen? Murliwale bhaiya hain na!
Since there was no canteen and no eating joints around the school's vicinity, Murli wale bhaiya who normally put his thela outside the school premises, became our ultimate snack partner. Every day, after school, many people would stop by his thela to have the ever so delicious chana jor.
So now that we have come to the end of this article, you can imagine Priya Ma'am blowing the whistle in the background and screaming BBHAITAAAAAD!
And maybe you can scavenge through every possible closet and dig some pictures out from the old albums.
Go on, it won't hurt.
---
Like our facebook page to stay updated. You can also download Reacho app on Android or iOS to get interesting stories at your fingertips.