Reacho_Header
Good news for tiger lovers! In a step towards making Bor Tiger Reserve inviolate, Forest Department has relocated families from Navargaon village to Khadki village (Hanuman Temple) situated on Nagpur-Wardha Road.
So now, the reserve, spread in a 138 sq km-area is free of human interference, and will now be fully reserved for tigers and wildlife.
Tourists can enjoy a jungle safari in around 20 per cent of the area.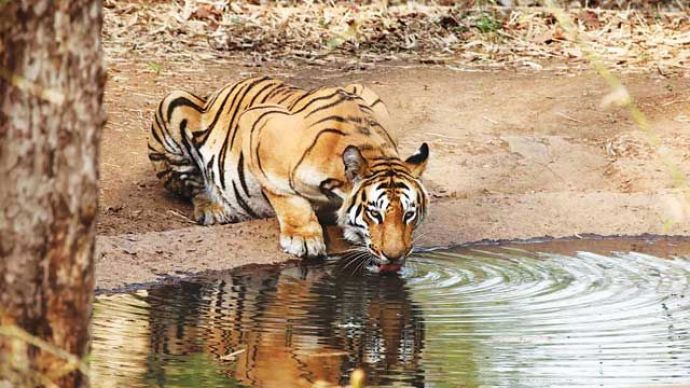 Source: dnaindia
According to the officials, over 311 families have been moved near Khadki on the way to Wardha. The department gave one lakh rupees as mobilisation fund to each of the tribal families.
According to a report published in The Hitavada, the government gave Rs 18 lakh per hectare to over 86 farmers having 218.75 hectares of agriculture land.
Source: thehitavada
This appears to be a win-win for both wildlife and humans!
Title Image: national
---
Like our facebook page to stay updated. You can also download Reacho app on Android or iOS to get interesting stories at your fingertips.