Reacho_Header
Are you new to Nagpur? Or, have you been to Nagpur and felt like an alien in the city when people communicated with you or around you? Then, my friend, we have this enormous list just made for you to understand how Nagpurians have made their own language and invented their own new meanings with it. We at Reacho have made these images to make it easy-peasy for you to learn how to decipher it the next time you visit the city.
Lo and behold the artless, typical Nagpuri Language:
1. When you greet someone
Kya bolte bawa, sab maje me?
Or if we paraphrase, then maybe, Joey's "How you doin'?" *winkwink*
2. When you reply to the above question
Sab first class ekdum!
And apparently, you always say you're fine even if you're broken from the inside, no? That's because ain't nobody got time fo' that.
3. When you have lost your way and you ask someone to help
No, do not attempt to decipher literal meaning of every word of the Nagpuri Language.
Apun ki bhasha mein giregi matlab falling nai hota re bawa!
4. When someone flaunts, that's what you say to that person
Bhai dekh, mein batata ladki kaise patate.
Hahahahahah, aaj tak kabhi ek bhi Pati hai tere se? Rehne de, agau kahi ka.
5. When you're driving and you come across a harsh driver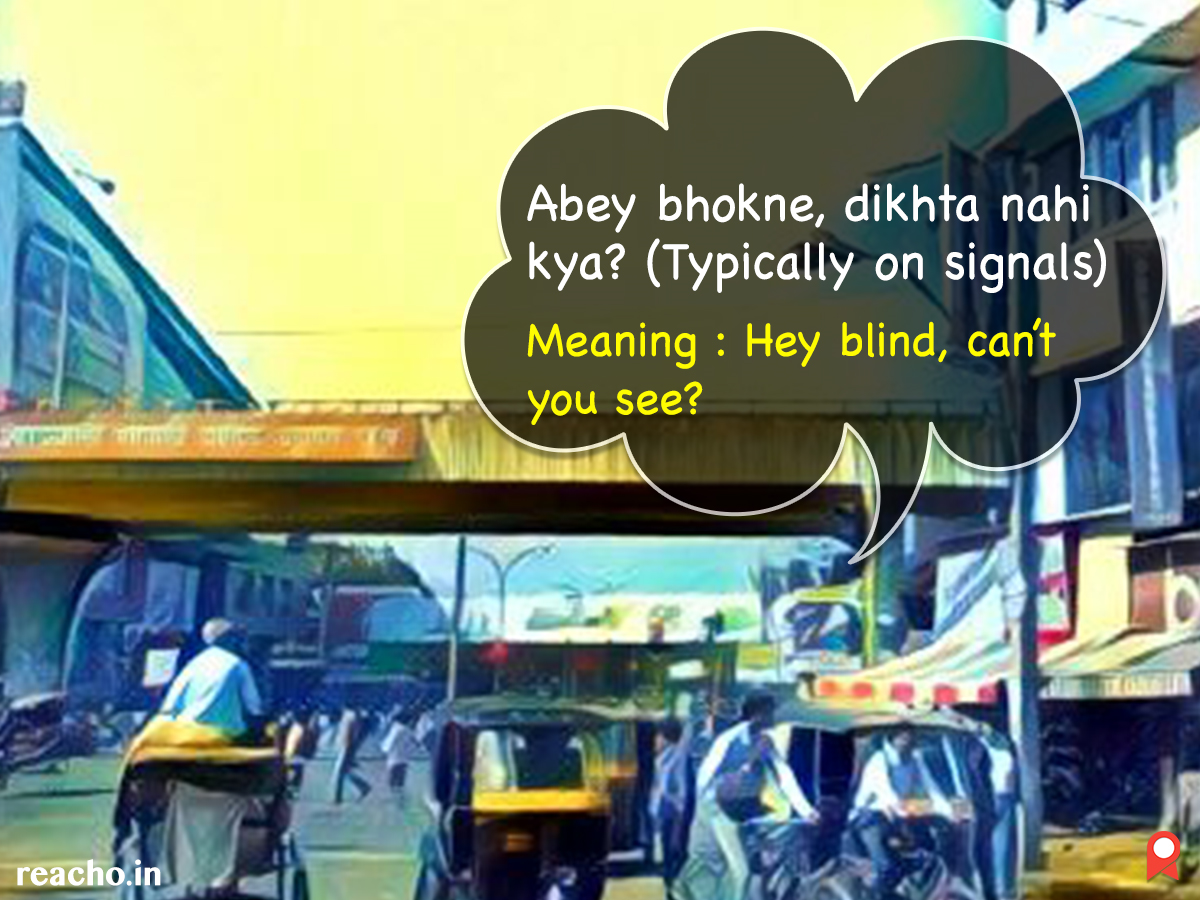 When someone who doesn't know how to drive, drives past you or overtakes you, instead of impulsive abuses, you can try saying this.
Alaghich gadi chalate aajkal ke potte.
6. Every man who's got white hair can be called this
O bawaji, kaise kya sab?
7. When you want a respite from the scorching heat of Nagpur
Nagpur mein thandi mein bhi garmi hoti re bawa!
8. When you want your clothes neat and tidy
Kapade ekdum chakachak hogye re tide se dhone ke baad!
9. When chindi chor is not enough, we got this for you
This phrase can be basically used on anyone who's Chaman aka stupid/foolish.
Hatt! Chaman chor kahi ka.
10. When someone is disturbing/irritating you
Chal na bhai, chengad mat kar ab! Jaaake apna kaam kar.
Stay tuned in for the next parts!
You can also download Reacho app on Android or iOS to get interesting stories at your fingertips.
---
Like our facebook page to stay updated. You can also download Reacho app on Android or iOS to get interesting stories at your fingertips.