Reacho_Header
Nagpurians are known for their out of the world accent of Hindi, their self-righteous 'Hao' when they're answering in affirmation and their haughty and rough slag. But there's more to the Nagpurian Language than what meets your ears. Be it someone born and brought up in Nagpur or simply a person who spends a day or two in Nagpur, the Nagpuri Bhasha has such an impact over people that it grabs them by the throat and never leaves them until they get acquainted with adding 'ich' to every other word.
After our first article on Nagpuri Lingo, we have come up with the second! Let's scroll together and relive our city pride:
1. When you want to express something boundless
Aye, woh party mein aana tha re terko! Bummm maza aaya!
Even though it is extremely different from the real meaning of 'bum', but it could also be used to explicitly express its boundlessness.
2. For the one who eats a lot
Of course, how can we let go of foodies?
Whenever a Nagpurians is out with friends, there's always that one Bhukkhad who eats a lot.
And every group of friends has that one Bhukkhad that can think about nothing but food.
Abey Bhukkhad, khaane ke alawa kuch nai samajhta terko?
3. When exclaiming flattery/joy
When a Nagpuri's jigiri dost finally asks the girl out he has had crush on since ages, he exclaims with joy:
Hyyaat bolte bhai, bhabhi jam gayi!
4. When something is out of the world!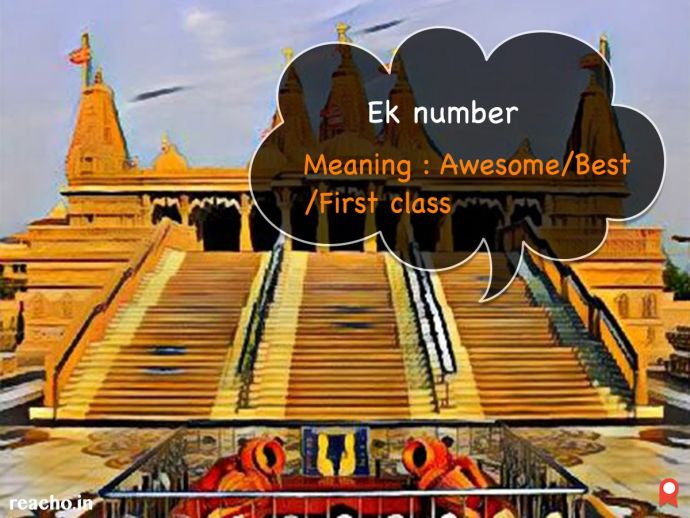 Woh KP Ground ka Poha khaya kya? Ek number hai!
5. In demonetising times like these, this becomes even more important!
Unlike the song, 'chipka de saiyan fevicol se', this phrase implies the use of jugaad and wit to get it done.
For instance if you're out there with old notes of Rs 500, you might get a suggestion like this:
Petrol pump pe chipka denge mama!
6. For affirmation
Unlike Hindi Haan and Marathi Ho, Nagpurians have come up with their own Lingo: mixing them both up and making 'Hao'
The universally (in Nagpur) accepted and used, this short version of a simple 'yes' is so common and addictive that nobody can leave Nagpur without learning it.
7. When someone is being secretive to you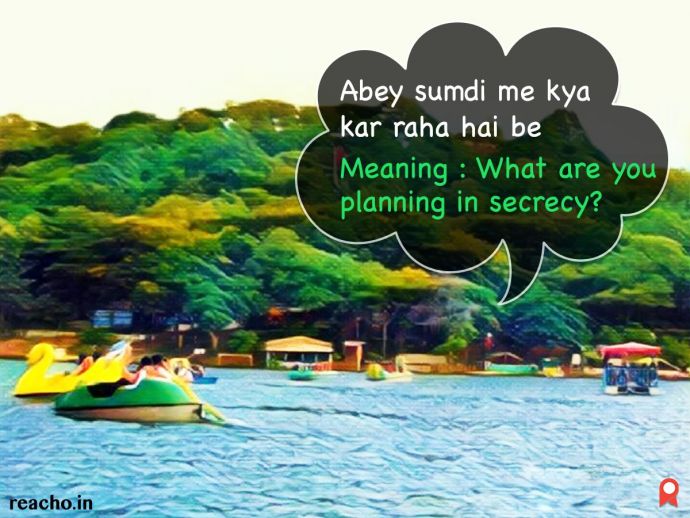 Nagpurians don't like those people who mind their own business and go about doing their own errands. Instead, they get suspicious and ask this question.
And then they get emotional:
Bhai se chupayega?
8. When someone gets too passionate
With ever-rising Nagpur's heat, the word Garam has been so widely used that it is not only used for the weather or the food, it is used even if someone is too enthusiastic or passionate about something, like:
Bhai ekdum garam dera aaj!
9. When someone is outstanding
Be it when people praise the food or be it when something extraordinary happens or be it when guys praise the girls, this word is a phrase in itself:
Woh Traffic park wali Pani Puri kya mahol hai bey!
Bhai aaj kya mahol hua pata hai?
10. When someone is really dumb
The real translation of dhakkan is lid of a vessel or a tumbler. But here, dhakkan speaks of a person who's too dumb even for humans.
Abey dhakkan, itna bhi nai pata?
---
Kya mahol hai na? To abhi ke abhi ye post ko like kar aur share kar apne dosto ke saath!
You can also download Reacho app on Android or iOS to get interesting stories at your fingertips.
---
Like our facebook page to stay updated. You can also download Reacho app on Android or iOS to get interesting stories at your fingertips.