Reacho_Header
Back in the year 2006, the crew of members of Maiken- The Yacht were sailing through south Pacific near the Vava'u Islands in Tonga. The yacht was heading towards Fiji and after crossing just 5 miles from their island they witnessed the most astounding and unusual miracle of nature.
The yacht passengers saw the sand floating on the water!
It appeared to be like a beach but it wasn't really a beach!
A sandy trail was left behind!
A billow was spotted in the form of ash and steam!
They were still figuring out the picturesque and...
Boom! Black ash was seen arising
A new Island was formed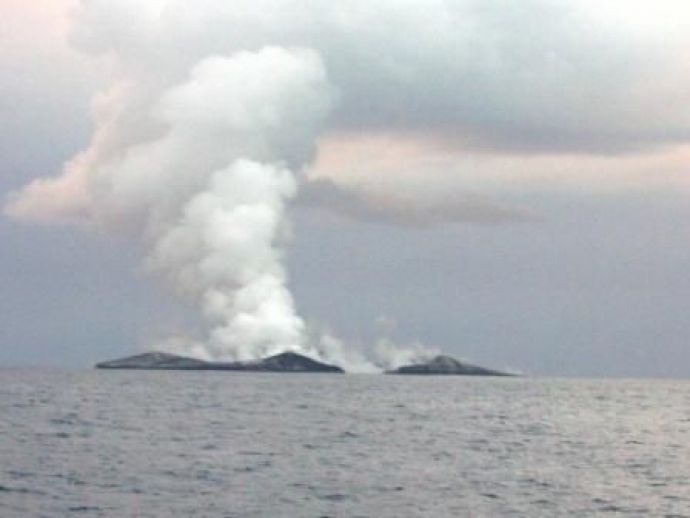 Never in their dreams, they would've thought that will see an island taking birth from pumice- small rocks that originates after lava gets cool down.
Information source: snopes
Image source for all images: snopes
---
Like our facebook page to stay updated. You can also download Reacho app on Android or iOS to get interesting stories at your fingertips.