Reacho_Header
We're in the closing of the month of July and are sure that the task of Income Tax Return filing has been bothering you. Now before you rush off to you Chartered Accountants to get them to file your returns, we suggest you equip yourself with these basics for a hassle-free return filing this season.
1. The last date for filing income tax return is 31st July 2017. A tax return can be revised later for any mistakes/omissions etc, only if the original return has been filed within the due date.
Source: shutterstock
2. Income Tax returns cover one financial year period viz from April 1 to March 31 of next year.
Source: calenderlabs
3. The tax slab applicable for Individual below 60 Years of Age is as follows: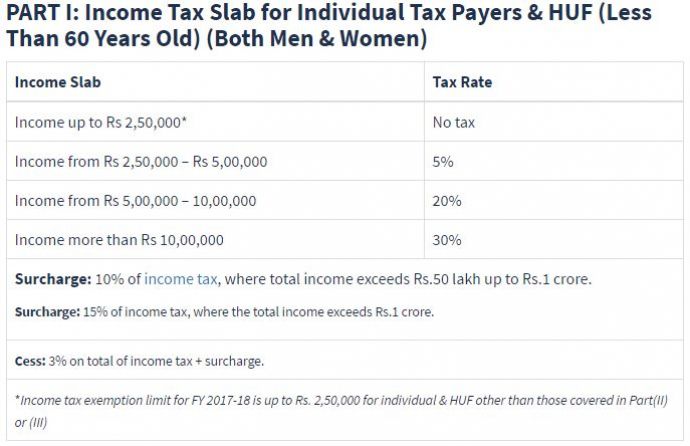 Source: cleartax
The basic exemption limit for citizens aged 60 is Rs. 3,00,000 and 5,00,000 of those who are 80 years and above. Income tax return has to be mandatorily filed for assessees having income over Rs. 5,00,000. An education cess of 3% is charged on the amount to income tax payable.
4. It is mandatory to furnish details of your PAN, Aadhar card, Bank account number of all the accounts of the assessee (tax payer) and their IFSC code.
Source: incometaxefilingindia
5. Before filing your returns, identify the different sources of income. Once done, classify them as follows:
Source: skpgroup
6. Form 16 and 12BA – is the withholding tax certificate on your salary provided by your employer and forms the basis of your tax return preparation as far as salary income is concerned.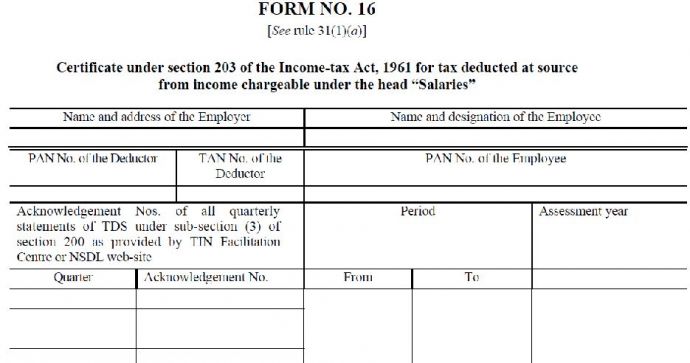 Source: charteredclub
7. Form 26AS is consolidated document for the tax which were deducted on your behalf at source. It is available on the income tax website and can be downloaded from there.
Source: iforms
8. It is necessary to have your income related documents at hand while filing returns.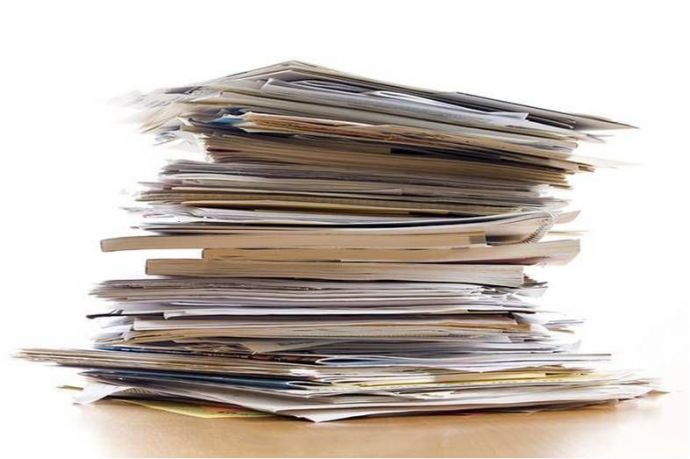 Source: representative image
Documents such as bank account statements, interest certificates, stock trade statements and stock statements etc. should be brought together. For claiming deduction as well, ensure you have your relevant documents such as housing loan certificates, 80G certificates etc. with you.
9. Once all of these have been collected, ascertain what kind of ITR form should you be filling. Here's the list:
Source: incometaxefilingindia
10. Form ITR-V is a document which would be generated by the tax department's server soon after a return is e-filed (without a digital signature).
Source: cleartax
The taxpayer is required to verify the summary in the form, print, sign and send it to the address mentioned in the last line of ITR-V, by post within 120 days from the date of filing the return. Non-submission of the signed ITR-V form within the prescribed time would make the e-return invalid. Electronic verification of ITR through AADHAR card has also been introduced.
Information source: financialexpress
Title image source: savingsfunda
---
Like our facebook page to stay updated. You can also download Reacho app on Android or iOS to get interesting stories at your fingertips.