Reacho_Header
A ray of hope for millions of visually impaired people across the world, as South Korean developer Dot has invented the world's first Braille smart watch for people who are visually impaired.
Source:mensxp
This watch has the ability to dispense information using a unique tactile watch-face. This device can help people accept and decline phone calls, check messages and also set alarms via Bluetooth connection with the smartphone. The Dot also supports open API, so that anyone can develop or adapt apps for it.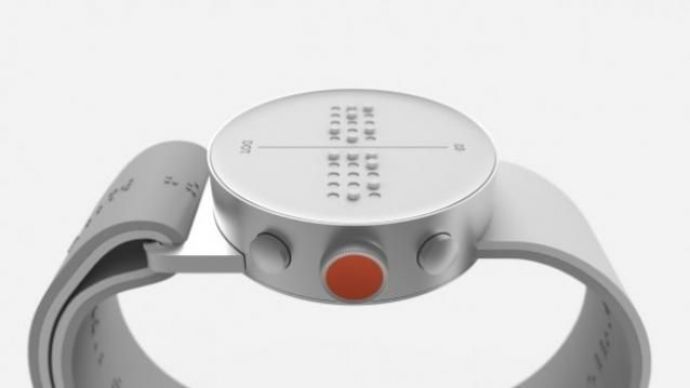 Source: firstpost
Dot Watch's smart watch uses four cells out of six tiny moving components. This device is so tiny that it can only display four characters at a time, i.e. it is not meant for longer texts.
Source:boredpanda
Coming towards the functionality of the device, there are two buttons which enable the user to accept calls and send replies. The third bigger button acts as a remote control for the device that is connected via Bluetooth. The watch also has a gyroscope, navigation and an accelerometer.
Source:boredpanda
The company will start the deliveries from next month to some 140,000 backers. The company is planning to ship 100,000 watches in 2017 and the rest 40,000 will be delivered the next year.
Title Image: youtube
---
Like our facebook page to stay updated. You can also download Reacho app on Android or iOS to get interesting stories at your fingertips.