Reacho_Header
GQ has just announced Ryan Reynolds as its Man of the Year for 2016 and the latest issue will hit the stands on November 22.
This special recognition to the Greek God looking actor is in wake of his stupendous performance as the very uber cool, DEADPOOL.
The actor was really keen on making the movie and had to undergo a rigorous grind to get it made.
"I've been on the train for 11 years trying to get it made… Once the test footage leaked, that created a groundswell of support. And the studio responded to that groundswell by saying, 'Okay, here's the absolute bare minimum amount of money that we will give this character. Let us know when the movie's done.'", he told Anna Peele of GQ.
Source: dailymail
"We made our production budget back on Friday [after the Thursday midnight premiere]. There's a certain vindication that comes with that, especially because the studio granted, under different regimes for years just kept telling us to go fuck ourselves sterile," Reynolds said.
But at the end, the movie was released worldwide and went on to become a high grossing box office hit ( $782.6 million worldwide, against a budget of just $58 million).
On a serious note, he dodged the possibility of a sequel by saying "Are you insane? That never happens, trust me. And the first time, it was almost like the more Fox took away from us, the stronger we got. There's two moments in the movie where I forget my ammo bag. That's not because Deadpool's forgetful. That's because we couldn't afford the guns that we're about to use in the scene."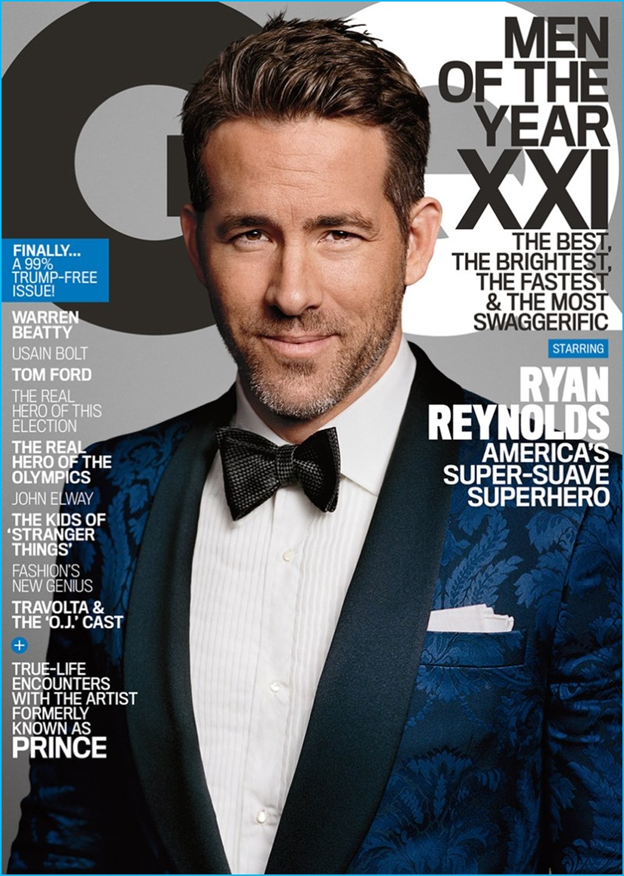 Source: thefashionisto
But the ace star has put all that behind and is now basking in the glory and adulation received by the ANTI-HERO DEADPOOL worldwide.
As an actor too, Reynolds is known for wacky sense of humour, his ability to crack clever puns at his own expense and on the personal side of his madly in love stint with wife Blake Lively.
After the announcement of this GQ helluva, the funny man has come with a funny roast video where his supposedly TWIN BROTHER GORDON REYNOLDS is interviewing.
Watch the hilarious video (Courtesy: @VancityReynolds, Instagram) where Deadpool is face palmed all up close and personal.
Title image: dailymail
---
Like our page on Facebook.
You can also download Reacho app on Android or iOS to get interesting stories at your fingertips.