Reacho_Header
Each one of us has his own version of bad or good omen. From not going out when someone sneezes to doing important things on a certain "Mahurat" after consulting astrologer. Bollywood's belief in auspicious date & time is very rigid. Here's a list of Bollywood celebs and their superstitious beliefs.
Sanjay Dutt
Source: Zigwheels
Sanjay Dutt, who got out of the jail after serving his punishment, is one big-time superstitious man. Apart from his firm belief on Sidhivinayak Temple, he swears by the number 9. All his cars have number plate of 4545 which add up to 9.
Shilpa Shetty
Source: Dailybhaskar
She visits several temples and mosques before her IPL team has a match. Apart from that Shilpa Shetty likes to watch the IPL with 2 watches strapped on her wrist. The owner of Rajasthan Royals sits cross-legged when the opposition is batting and switches back to normal mode when her team's batting.
Salman Khan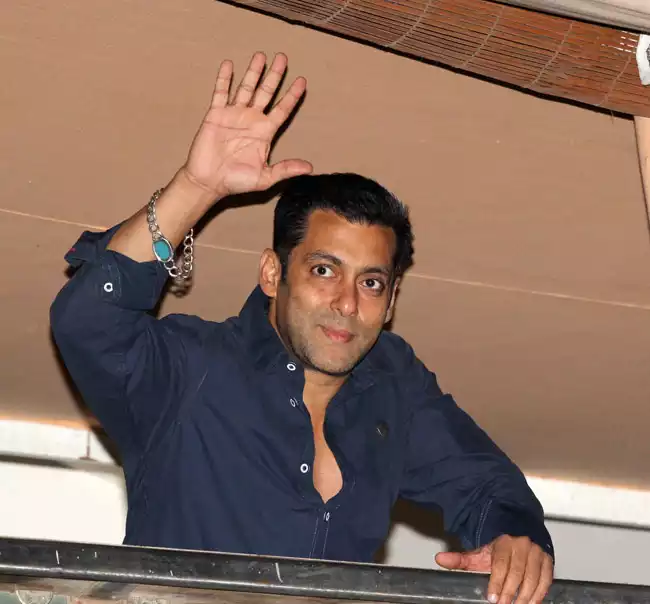 Source: Indiatoday
Sapphire bracelet dangling from his/her wrist is the distinct identity of Sallu's die-hard fan and there is a reason behind this. One such bracelet was gifted to Salman by his dad Salim Khan. Bhai believes that this bracelet keeps lady luck happy. Other than this, we all know his obsession of releasing his movie on the occasion of Eid.
Shah Rukh Khan
Source: Askbollywood
Shah Rukh Khan has an obsession with number 5. He only drives cars that have '555' on their number plate. Not just in real life but even in reel life also. Remember the number plate of his bike in movie Chennai Express? Superstition you see!
Amitabh Bachchan
Source: Johareez
ABCL left Amitabh Bachchan bankrupt. Then he got himself slipped on a sapphire ring and Kaun Banega Crorepati came into his life. The show produced a number of crorepatis, the biggest of them being Bachchan himself. Since then he has been seen wearing lots of rings and gemstones.
Hrithik Roshan
Source: Handresearch
Hrithik Roshan believes that his extra thumb is his lucky charm. This is the only reason he never opted for a surgery to remove that.
Ranbir Kapoor
Source: Askbollywood
For Ranbir Kapoor his mother's birth date is his lucky charm. He makes sure that all his cars have the number 8
Ajay Devgn
Source: Tribune
He is one of the most underrated actors in Bollywood. After a low period, a small elimination of an alphabet gave boost to his career. For Ajay Devgn, losing an A in his surname helped him.
Rakesh Roshan
Source: Filmfare
The only other person after Ekta Kapoor obsessed with the letter K is Rakesh Roshan. All his movies from Koyla to Krissh 3 begin with the letter K.
Aamir Khan
Source: Catchnews
Timing is everything for the perfectionist. Post Taare Zameen Par, the most bankable Khan in Bollywood made sure that all his films release in the month of December. Some even say that Aamir Khan and Kiran Rao even planned the birth of their son Azad in December.
Akshay Kumar
Source: Pinkvilla
Akshay prefers flying abroad before his films release. He fears that his stay in India would affect his film's Box Office collections!
Bipasha Basu
Source: Firstpost
From Raaz to Creature 3D, no evil could ever get the better of Bipasha for all these years. In real life, she relies on nimbu mirchi to ward off the dark forces. She buys these every Saturday and puts them in her car.
Vidya Balan
Source: Nyoozflix
She sizzled on screen in a red saree in the movie The Dirty Picture but her obsession with the colour red is not limited just to movies but it goes to such an extent that she replaced her sari for performing the Lavani in Ferrari Ki Sawaari. She also uses Pakistani Hashmi brand of kajal as she believes it brings good luck.
Deepika Padukone
Source: Indiatoday
Deepika Padukone believes that visiting the Siddhivinayak Temple just before the release of her films does wonders at the Box Office. Well, guess this the reason why Chennai Express crossed the 100 crore mark.
Ranveer Singh
Source: India-forums
Ranveer Singh's mother tied a black thread around his ankle in the wake of him falling sick too often. Since then Ranveer has never untied the thread.
Katrina Kaif
Source: Santabanta
Katrina Kaif always makes it a point to visit the dargah of Khwaja Moinuddin Chisti in Ajmer just before the release her films. Clearly the religious visits work well for her!
Saif Ali Khan and Kareena Kapoor
Source: Styledoor
Kareena's birthday (September 21) - 2 + 1 = Lucky Number 3. Saif Ali Khan's birthday (August 16) - 6 + 1 = Lucky Number 7. The number plates of their respective cars have 3 and 7 on them.
Ekta Kapoor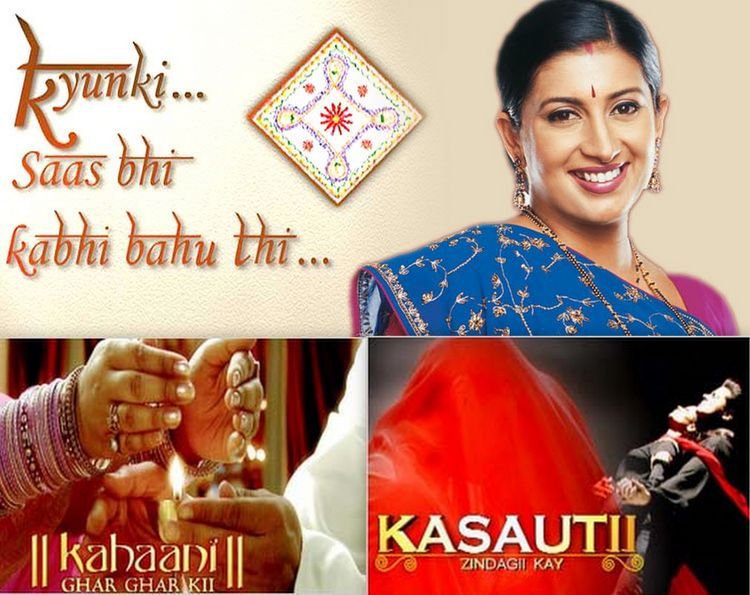 Source: Scoopwhoop
Well, we all know her 'love' for letter K. From 'Kyunki Saas Bhi Kabhi Bahu Thi' to 'Kya Kool Hai Hum', all had titles starting with the letter 'K'.
Title image: India
You can also download Reacho app on Android or iOS to get interesting stories at your fingertips.
---
Like our facebook page to stay updated. You can also download Reacho app on Android or iOS to get interesting stories at your fingertips.