Reacho_Header
Researchers have come out time and time again with new inventions that make your life easy. From a cycle that has flexible structure to tie it anywhere to the ice cream cup which comes with a lock to a pizza box oven or to the pen that vibrates when you spell something wrong!! Reacho brings you 18 such things which are super cool and will save your time and make your life a lot easier!
1. Weight measuring chopping board
Source: trendhunter
Congratulations to the new cooks! Now people can measure and cut veggies then and there!
2. Pizza box oven
Source: amazon
Already out of stock in Amazon, this oven is specially designed for all the pizza lovers who enjoy it hot and crispy!
3. Bean bag bed with built in blanket and pillow
Source: muahangmy
We bet you'll love your sleep more after this bean bag!
4. Ice cream cup with a lock
Source: brit
The best way to save your favorite ice cream!
5. Flexible cycle
Source: pinterest
No need to carry locks and chains, this cool cycle can be tied anywhere!
6. Solar power window outlet
Source: ecosost
Just stick it to a window and now it can provide you energy for up to 10 hours!
7. Carpet alarm clock
Source: gizmodo
This is a must for every sleep lover since the alarm clock forces you to stand up to turn it off!
8. Waterproof touchscreen keyboard

Source: carzine
First of all it has a touchscreen and secondly its waterproof! What more do you need in life?
9. Sleepers with led lights
Source: topgeek
The sleepers will save you from head bumps and will help you see the floor in dark.
10. Linux smart pen that vibrates when you spell something wrong!
Source: huffingtonpost
This spell check pen can save your spelling but unfortunately not from the useless things you write on papers!
11. Selfie toaster
Source: jezebel
If you are bored of eating boring toast every morning then this one is for you!
12. Planet plates
Source: ubergizmo
Colorful, interesting and beautiful at the same time!
13. Shark tea bags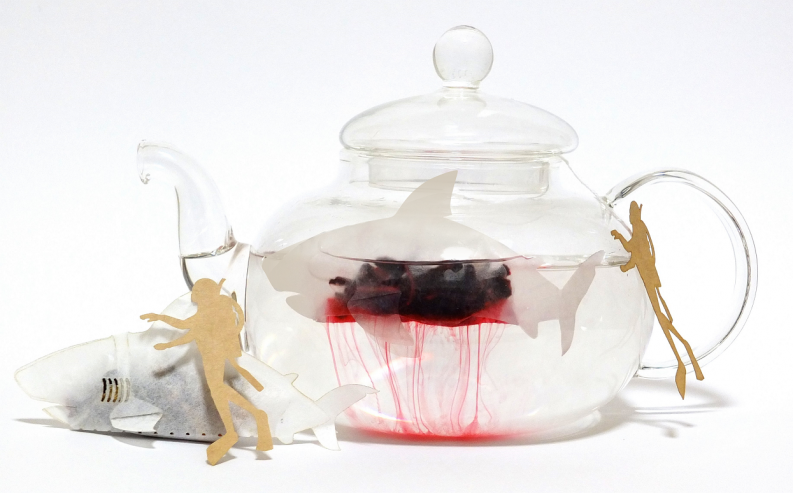 Source: vix
Yes shark tea bags!!
14. Lix 3d pen
Source: giphy
A London company has designed a pen that lets you draw actual objects! The Lix 3D pen prints out melted plastic that cools as you use it!
15. Music bicycle
Source: longplayingart
This bicycle plays music while you pedal. The faster you pedal the higher the pitch so earn your music this time!
16. Sunrise pillow
Source: pinterest
You just need to set the time the pillow will wake you up!
17. Coffee mug indicating temperature of coffee
Source: chinaprices
Saving your tongue from burning, this coffee mug tells you the exact temperature of your coffee.
18. Led showers that change color according to the temperature
Soure: emgn
No more running away from the shower now!
Tell us what amazed you the most in the comments below!
Title image: Blitz
You can also download Reacho app on Android or iOS to get interesting stories at your fingertips.