Reacho_Header
If you see then being the September cover star of US Vogue is still important! The thing common in these stars like Naomi Campbell and Jennifer Lawrence is that they've all featured on the cover of "Legendary" September issue of US Vogue magazine.
Source: fashionista
This year's cover star for September is Kendall Jenner. The magazine is all about the start of new fashion season in New York but it has little bit more to it.

Source: businessinsider
Judith Watt, a fashion historian has written for British Vogue and says that although it's still a big deal, it was a much bigger deal in the past. Since it showed the forthcoming collections, Vogue was women bible when women were more conventional with their style.

Source: barnebys
Watt said, " Vogue was doing this from 1909 until about the 80's or 90's and showed all the couture styles from prestigious fashion shows around the world"

Source: ftape
Watt thinks that the arrival of the internet and the higher levels of fashion have surely changed the impact of September issue.

Source: etonline
She also said that "Back then we were more conventional," and "Women would use these magazines to find out if their hem line should be going up or down and what types of hat they should be wearing."
She believes that these days, "It is famous because of the film". It is the American version of the magazine which is most widely talked about and they've even made a documentary about it."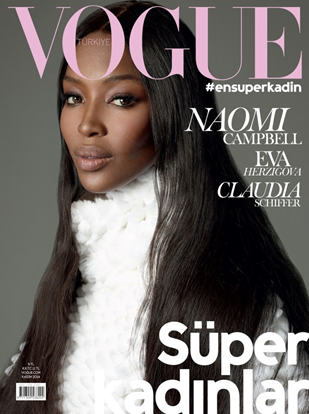 Source: voguescovers
When Naomi Campbell was on the very first cover of Editor in Chief Anna Wintour of September issue in 1989, she speaks "We have this meeting every month where we present the issue to the corporate floor and I remember all the men in suits being absolutely stunned that I would put a black women on front cover of September issue of Vogue."

Source: voguescovers
Anna also said that "So looking at this issue made me very proud of how far we've come, how much the world has changed and that the question would not simply arise today"

Download Reacho on Android or iOS to get more interesting stories at your fingertips.
---
Like our facebook page to stay updated. You can also download Reacho app on Android or iOS to get interesting stories at your fingertips.