Reacho_Header
They started Desi and soon turned to the Hollywood game.
You remember these two divas making it huge in Hollywood?
Source: indiatoday
And this man making news internationally?
Source: historias
And his Jhakkas performance, sharing screen with Tom Cruze?
Source: zimbio
Well, we got to thinking what if some masala and magic got the Hollywood stars to our beloved Bollywood?
And today as it is his birthday, we thought of this unique gift for Vin Disel!
We got Vin Disel to Bollywood and casted him in Agneepath. Won't you agree that his charms and looks match this epic character recently played to perfection by Sanju Baba?
And we gave him the liberty to deliver his dialogues in English, and here is how the fun happened: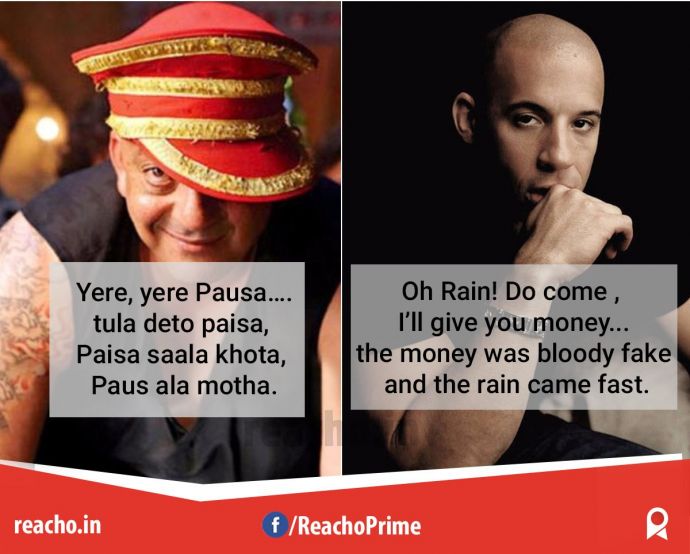 Happy Birthday Vin Diesel!
---
Like our facebook page to stay updated. You can also download Reacho app on Android or iOS to get interesting stories at your fingertips.