Reacho_Header
American space agency NASA, on 22nd February, posted a 360-degree video showing the RS-25 engine during a hot-fire test in Mississippi. Initially, engine initiates ignition and then kick starts by emitting a large amount of smoke. Water can be seen flying all over and that completely covers one of the camera views.
During the test, the engine delivered a thrust of about 512,000 pounds. Apparently, the RS-25 engine that produced this humongous volume of thrust will join forces with three other RS-25 engines to provide two million pounds of thrust to power NASA's most powerful rocket, the Space Launch System.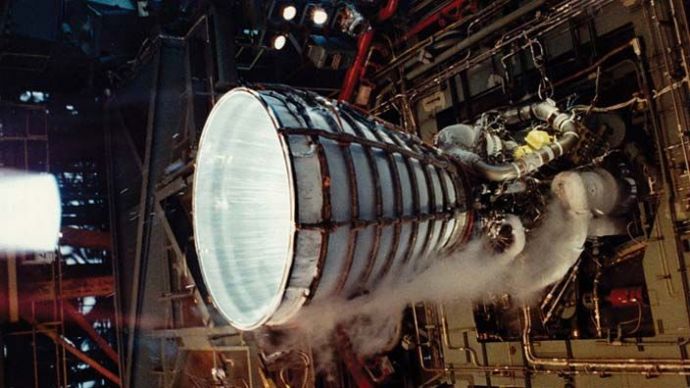 Source: spaceflightinsider
NASA describes the Space Launch System as an advanced launch vehicle for a new era of exploration beyond Earth's orbit into deep space. Eventually, the SLS will power both crew and cargo missions. NASA hopes to launch the first flight test in 2018 with an Orion spacecraft attached.
Check out the 'out of the world' video right here:
Information source: cnet
Title image: mwsauer
---
Like our facebook page to stay updated. You can also download Reacho app on Android or iOS to get interesting stories at your fingertips.