Reacho_Header
For the last two days, one man has become the most talked-about personality in the world. This rogue police officer who is behind the helicopter attack on Venezuelan government buildings, turned out to be an action film star.
Oscar Pérez paints himself as a James Bond-cum-Rambo figure on social media.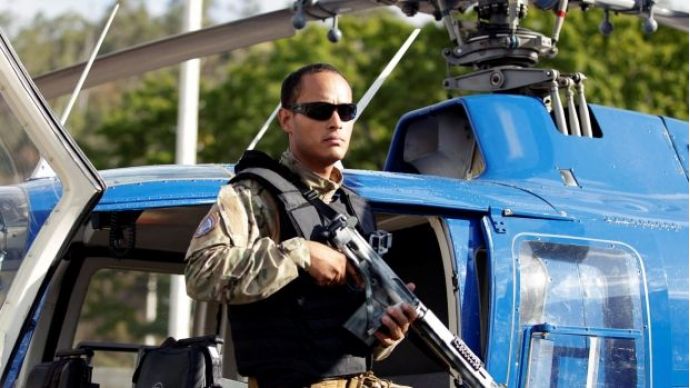 Source: cbc
Now the question is, who Oscar Pérez is and what is this fuss all about?
Source: thetimes
In a video posted by Oscar Pérez on his Instagram, where he confesses that he is part of a coalition of members of the security forces and their mission is "to serve our people."
However, President Nicolás Maduro has declared him a terrorist and accused him of attacking country's Supreme Court; he also accused him of stealing a military helicopter and dropped grenades on the court.
Source: ecuavisa
According to Pérez's posts which he published on the day of the attack he made a statement calling people to rise up "to recuperate our beloved Venezuela".
He appeared flanked by four armed men while he read the message on camera. His other gunmen were standing to support him.
Source: bbc
According to a report in BBC, Oscar Pérez was also a member of the forensic police force, known as the CICPC, for 15 years.
Source: bbc
Pérez is not just a cop - he also worked as an actor and film producer in a Venezuelan film, 'Suspended Death' in 2015
Before the attack, he posted a picture which featured a glorified Jesus Christ surrounded by dozens of soldiers from different eras, with the title 'Peace is Coming'.
Title Image: sky
---
Like our facebook page to stay updated. You can also download Reacho app on Android or iOS to get interesting stories at your fingertips.