Reacho_Header
With Navratri round the corner, we are sure preparations are going on in full swing. Along with all the colorful rangolis and lehengas, fasting is a very important part of Navratri.
While some people fast only on the first and last day of this nine-day festival, others fast for all the nine days. Well, if you are fasting for 9 days, why stick to the same old sabudana khichdi and bhagar?
This Navratri, try these 5 healthy and tasty alternatives to your boring upwas dishes.
Sabudana Thalipeeth
Image source: vegrecipesofindia
Sabudana is a great source of carbohydrates, but the plain sabudana khichdi is boring and the crispy sabudana wada is super unhealthy. So what to do? Try this super delicious and super healthy sabudana thalipeeth. Not just that, they are easy to make too!
Smoothies
Image source: myrecipes
Upwaas matlab there will be a truckload of fruits in the fridge. While is easy to just eat them like that, it's really cool to turn them into smoothies, they are a great breakfast option.Take a few ripe bananas and berries, pop them into the freezer for a couple of hours, blitz it up with some milk, soaked almonds and walnuts, and voila, the smoothie is ready!
P.S - this way, you can also trick your kids into eating fruit!
Singhare Atte ki Barfi
Image source: ndtv
If you have a sweet tooth but are bored of the sabudana kheer you make during fasts, singhare atte ki barfi is something hatke you can try this Navratri. All you'll need is singhare ka atta, khoya, a little sugar, khoya, milk and ghee, maybe some cardamom for flavour. Read the full recipe, here.
Buckwheat Dosa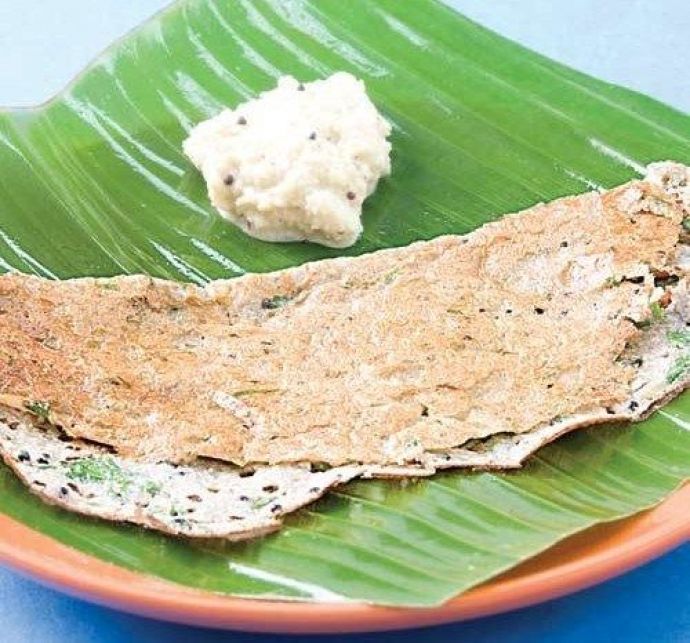 Image source: Hungryforever
If you love dosas, you'll love this recipe. Serve this up with some coconut chutney and you are good to go! This dosa made from kattu ka atta or buckwheat, will not just take your upwas platter to another level of awesomeness, but also help you reduce bad cholesterol. Now that is smart cooking! Read the full recipe, here.
Fruit and Chia Seed Pudding
Image source: paleogrubs
Another way to incorporate fresh fruit into your upwas food is this fresh fruit and chia seed pudding. Soak chia seeds in water or milk for a few hours, cut up the fruits you like, take a little cream or whipped cream and assemble your pudding.
So, transform your fasts into healthy feasts this Navratri!
Cover image source: tripadvisor
---
Like our facebook page to stay updated. You can also download Reacho app on Android or iOS to get interesting stories at your fingertips.