Reacho_Header
We live in a male delimitating society. In many places, women are struggling for their basic rights. Well, we always have Bollywood to lead by example! These Bollywood divas have set an example for millions of women who think they are inferior from boys.
Gone are the days when roles of cops or other characters were specifically made for Males. Time has changed and women now are no lesser than men. Several times our actresses have proved that they can run the whole film single-handedly.
Here are some valiant and hardcore B-Town cops:
Hema Malini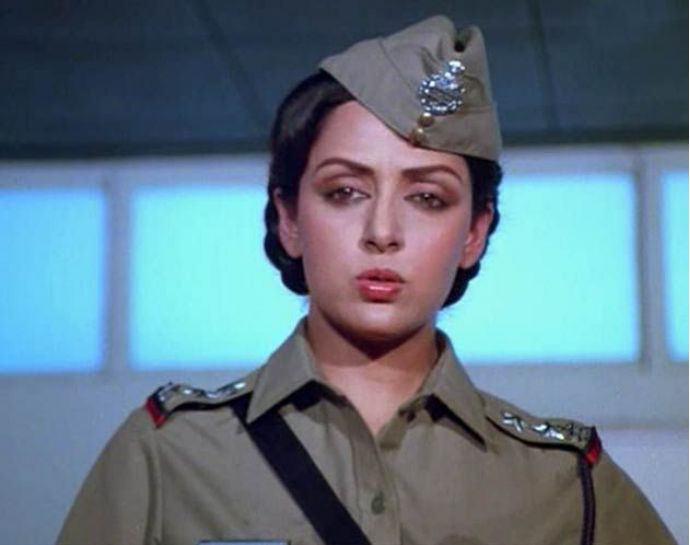 Source: newsnation
At times when heroines were kept in the film like a wallflower, director Tatineni Rama Rao's 'Andha Kanoon' bought Hema Malini into centre stage. Although the film also featured the legendary actors of all time Amitabh Bachchan and Rajinikanth, Hema stood out with her intense performance.
Dimple Kapadia
Source: youtube
Dimple Kapadia was known for her versatile acting and her immense charm. She cemented her place in Bollywood by giving blockbusters like Bobby, Janbaaz, Saagar, but above all her tremendous acting in the film, Zakhmi Aurat counts among the best. Zakhmi Aurat is a story of a cop who got raped and finally takes revenge on the culprits.
Rekha
Source: youtube
Rekha was the gorgeous heroine of her time and her chemistry with Amitabh Bachchan mesmerised the audiences every time they embraced the silver screen. Rekha played a hardcore cop in more than one film. Phool Bane Angaray and Insaaf Ki Awaaz are the films where Rekha made the dazzled the audience with her acting.
Bipasha Basu
Source: filmibeat
This Bengal beauty proved herself in various movies. She proved in Dhoom 2 that a cop can be sexy. Bipasha was in a supporting character but she beautifully managed to be more than a side-piece of the script.
Archana Puran Singh
Source: wn
Archana Puran Singh placed herself on our list for her multifaceted way of acting and made her special place in Indian cinema. Archana played a role of an iron-willed cop in the film Mere Baap Pehle Aap. It was a comedy drama starring Akshaye Khanna, Genelia D'Souza, Paresh Rawal and Om Puri.
Esha Gupta
Source: koimoi
Esha Gupta, who made her Bollywood debut with Imran Hashmi starrer Jannat2, gave her back to back iconic performances in various films like, Raaz 3D, Gori Tere Pyaar Mein and Chakravyuh. Chakravyuh was based on combat between police and the Naxals. Esha portrayed her role to perfection and the film became a great success.
Huma Qureshi
Source: toen
Huma Qureshi is one of the most versatile actresses in Bollywood. She started her career with 'Gangs of Wasseypur' which was highly appreciated. Huma portrayed a RAW explosive expert in the movie D-Day, a film was based on terrorism.
Rani Mukerji
Source: news18
Rani Mukherjee surprised her fans when she came up with Mardani. She was known for her sweet and cute image in movies but this image was completely taken apart with this movie. Her rough and tough character was highly appreciated by the audience. Her bold dialogues and actions were praised by all the critics.
Tabu
Source: indianexpress
Tabu put in a great performance with her blockbuster movie Drishyam. Drishyam was a story of an IG Meera Deshmukh whose son goes missing. Tabu performed to her standards and stood up to Ajay Devgn in the much-acclaimed movie. Tabu was also featured in a similar role in 1999's Kohram.
Priyanka Chopra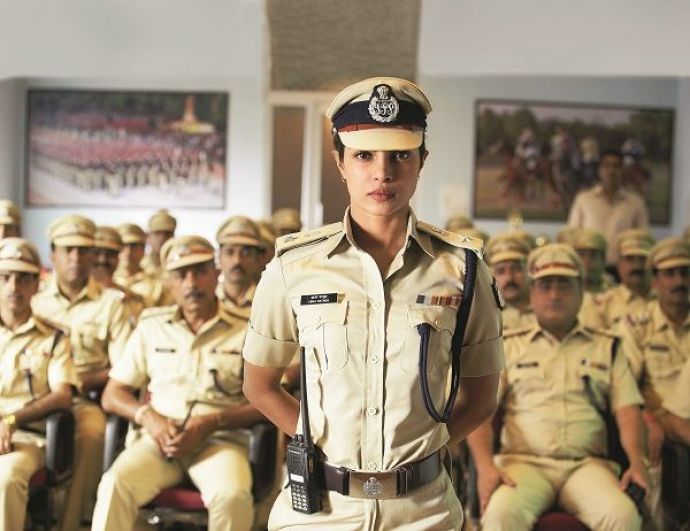 Source: filmfareme
This Bollywood-turned-Hollywood diva is a true visionary when she comes to movies. This Quantico star won many hearts with her brilliant performance in Jai Gangajal, which was a sequel of a crime drama Gangaajal.
---
Like our facebook page to stay updated. You can also download Reacho app on Android or iOS to get interesting stories at your fingertips.