Reacho_Header
They say "Hell Hath No Fury Like A Woman Scorned". In the case of Wahida Mohamed Al-Jumaily, it is true.
Wahida, 39, is one of those feared few by ISIS that have personally been issued death-threats by the militant group's leader, Abu Bakr (al-Baghdadi)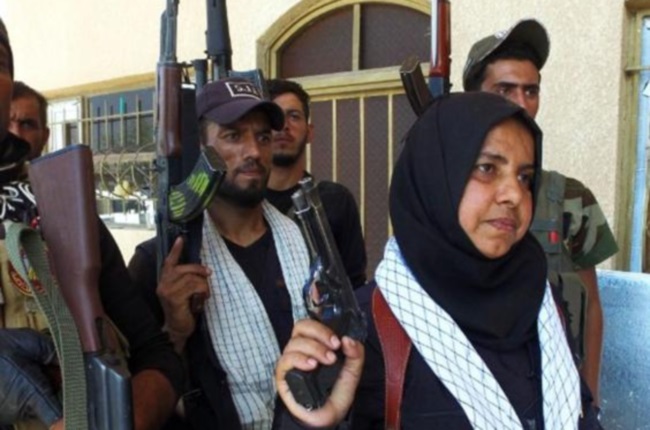 Source: IB
On her part Wahida says that she has beheaded and cooked the heads of ISIS fighters to avenge the death of her family.
Source: ELS
Her awakening was triggered when her son-in-law was mercilessly tortured by ISIS monsters, who cut off his hands and feet before executing him in 2014. Her second husband was also a victim of ISIS.
Source: Opposingviews
Now, she leads a group of more than 70 fighters who are the instrument of her revenge.
And yet, for the terror she instils in ISIS, she still insists she's a simple housewife. The threats and violence do not deter her - even though she has been wounded and has a price on her head.
Title image: IB
You can also download Reacho app on Android or iOS to get interesting stories at your fingertips.