Reacho_Header
Lang Leav is a Sydney-based writer and fashion designer. She is also the international best-selling author of Love & Misadventure, Lullabies and Memories. She is the winner of a Qantas Spirit of Youth Award and coveted Churchill Fellowship. Her book Lullabies, was the 2014 winner of the Goodreads Choice award for poetry.
Here are some poems and by her.
Before there was you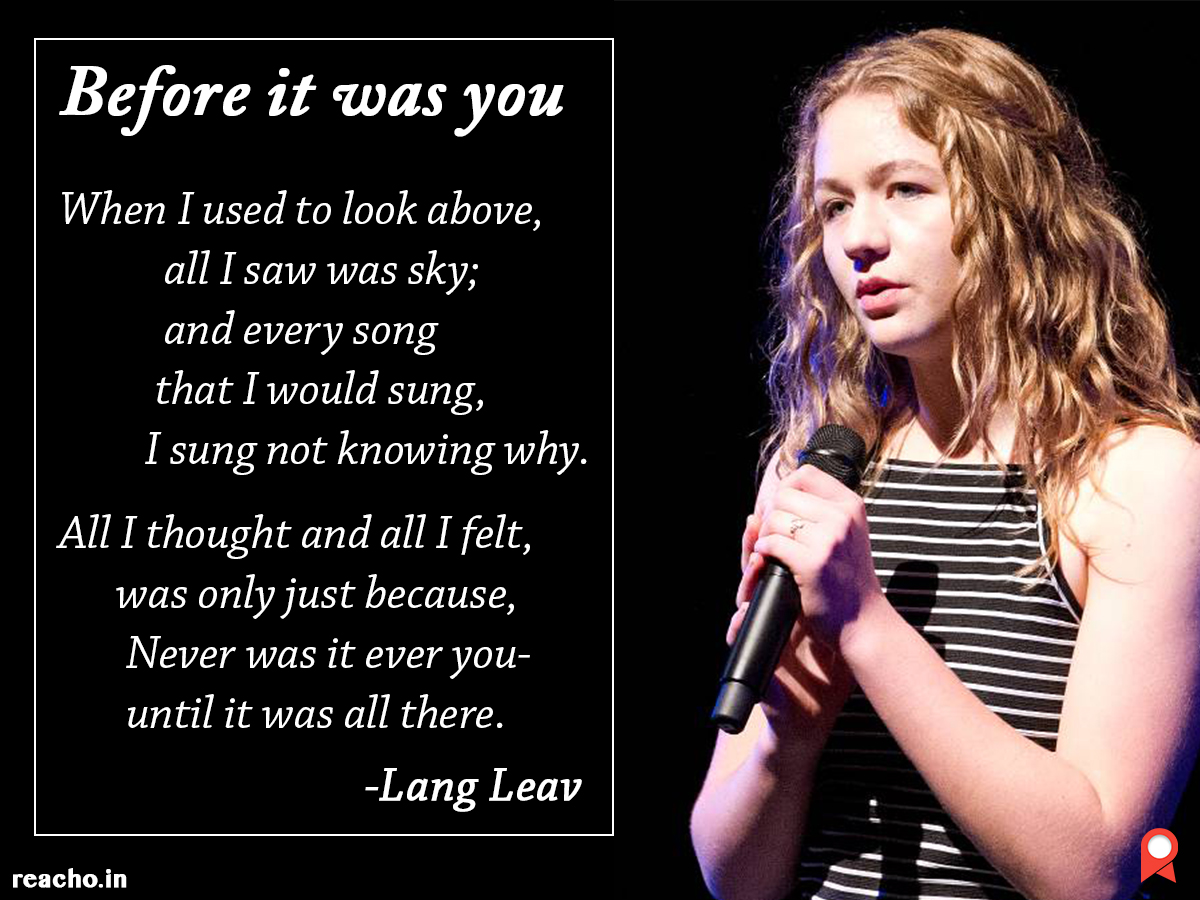 4000 Miles
The Wanderer
Circus Town
Perfect
Sea of strangers
The Things we hide
The Rose
Title Image: gmanews
You can download Reacho app on Android or iOS to get interesting stories at your fingertips.